Watch Cory Hardrict Play Two Roles to Perfection In 'Destined'
The film screens at the Urbanworld Film Festival in NYC on Friday.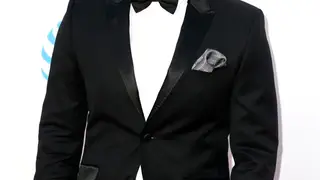 Television and the multiplex aren't the only places where Black Hollywood is taking over. For those who prefer more serious fare, independent cinema is a great place to look, and we have a five-star recommendation for your next movie night.
Destined stars Cory Hardrict as a young man, Rasheed, whom we follow down two very different paths — as a young architect who climbs the ladder taking advantage of real estate developers looking to gentrify his old neighborhood, and a rising drug lord who rules his 'hood in a completely different way.
The film screens at the Urbanworld Film Festival in New York City on Friday. Keep scrolling to see a powerful clip and see who else stars in this 
Though Hardrict is certainly doing the heavy lifting playing two characters (or, two versions of the same character, to be more accurate), he's surrounded by an incredible supporting cast that includes Jesse Metcalfe, Jason Dohring, Zulay Henao, Hill Harper, Mo McRae and James McCaffrey.
Watch an intense clip from the film, showing Hardrict confronting his girl Maya (Margot Bingham) about keeping an intense secret from him, below:
Join the director and cast at a screening of the film during the Urbanworld Film Festival this Friday, 9/23 at 8pm at the AMC Theater in Times Square. Click here for tickets.