Florida A&M University Students' Funding Discrimination Lawsuit Against Florida Allowed To Move Forward
The six plaintiffs say that state funding patterns show racial bias rooted in the Jim Crow era.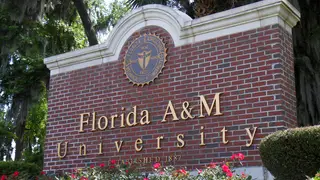 The Tallahassee Democrat reports that U.S. District Judge Robert Hinkle rejected the state's motion to dismiss the lawsuit. He also gave the six HBCU students 30 days to add more details to their case that alleges state underfunding, which they argue is tantamount to racial segregation rooted in the state's pre-civil rights era policies.
Filed originally in September 2022, the students allege state funding disparities between FAMU and the University of Florida, which accumulated to approximately $1.3 billion between 1987 and 2020. The two schools are Florida's only two public land-grant colleges, NBC news reports.
According to a 2022 Forbes study, FAMU received $123 million in state appropriations in 2020, which represents about $13,000 per student, compared to $15,600 per student at the University of Florida that year.
The lawsuit also alleges that state officials make it difficult for the HBCU to attract students and faculty because it allows predominantly White Florida State University, also located in Tallahassee, to duplicate dozens of FAMU programs. Of the 52 majors FAMU offers, only 12 are not offered at FSU.
"This deliberate indifference toward HBCUs is not unique to Florida, but FAMU is where we're joining the fight to ensure the education is fair for everyone," Josh Dubin, a lawyer for the students, said in a statement when the suit was filed.
The plaintiffs demand funding equity for the historically Black university founded in 1887, as well as injunctive relief under several laws, including Title VI of the 1964 Civil Rights Act that bans racial discrimination in federally funded programs.
The defense team argued Thursday (June 1) that the students are suing the wrong parties. It names DeSantis, the state university system Board of Governors, Chancellor Ray Rodrigues, Education Commissioner Manny Diaz Jr., and the State Board of Education as defendants. According to the state's attorney, DeSantis and the others don't directly make funding decisions. That's a function of the state Legislature.
"Then tell them who they can sue," Hinkle responded, according to the Democrat, though the judge hinted that he might remove DeSantis and some of the other defendants from the lawsuit.
"If your argument is that we can run a segregation system or that this is a constitutional violation and there's nothing that can be done about it, that won't wash," Hinkle added.
The judge directed Dubin to refile the lawsuit with more information that shows how program duplication is a problem given that state universities serve 22 million residents. He also asked for more information that links the alleged discriminatory policies that existed before passage of the 1964 Civil Rights Act.