Slayanna!: MUA Rihanna Is Back With Fenty Beauty's "Tutorial Tuesdays," Just In Time For Halloween
It's frightening just how talented RiRi is.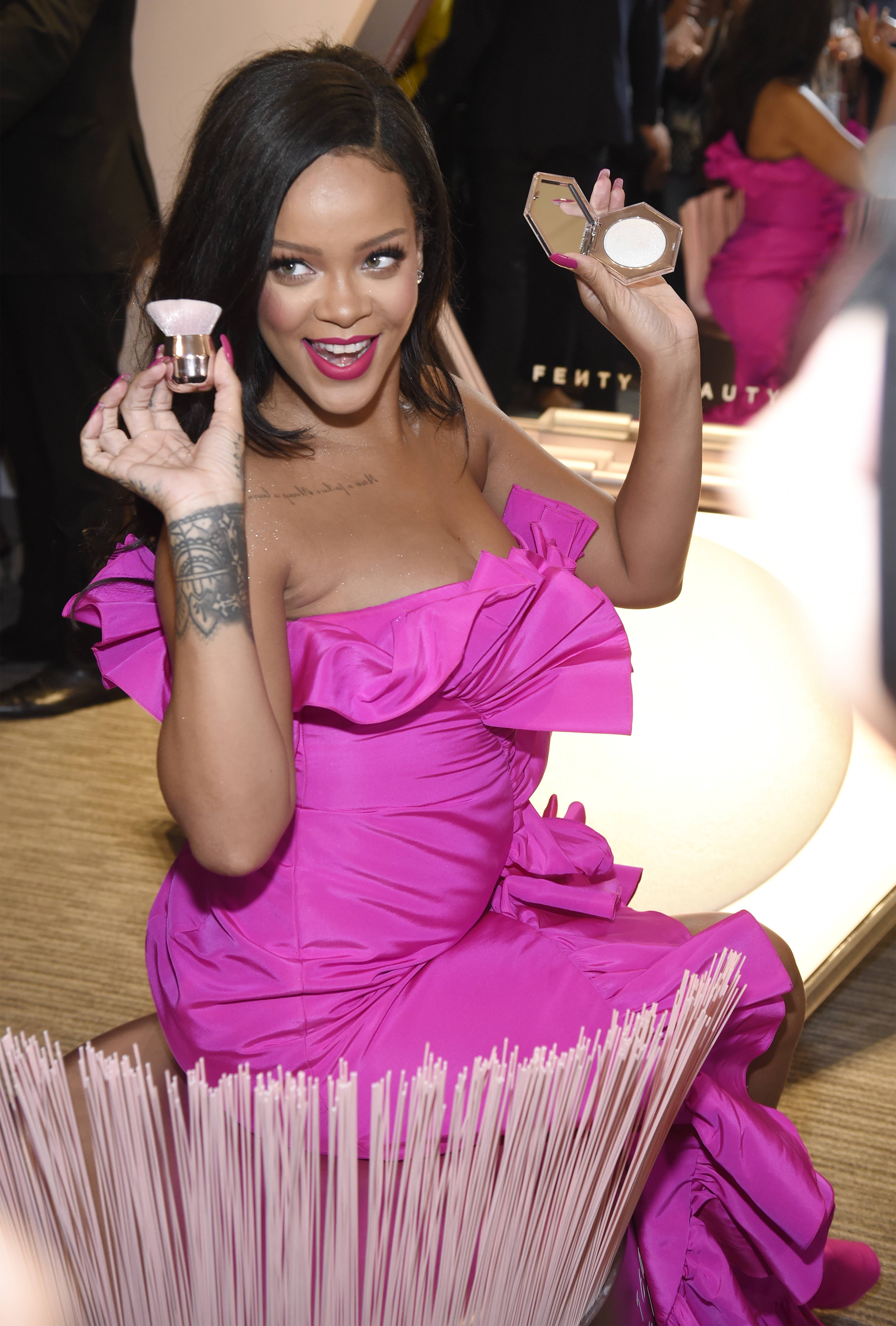 Rihanna is officially the beauty blogger we never knew we needed. I mean, we're all obsessed with her Fenty Beauty line, but this just made us fall in love with her even more.
ICYMI: Bad gal RiRi launched "Tutorial Tuesdays" for Fenty Beauty.
The latest video features Uninvited, the black matte shade from her Stunna lip paint collection and the Flyliner liquid eye liner.
Rihanna calls it a "Goth chic casual look." 
RiRi talks into the camera just like a professional beauty blogger giving us the details on how to get the perfect flirty line on top of your eyelid, as well as step-by-step instructions on applying the black lip stain, stating, "I'm excited to show you guys how black this black is."
The 30-year-old mogul wrapped up the video with her limited edited "Killawatt" highlighter ($34) to benefit the Clara Lionel Foundation.
FYI: You can buy the "Uninvited" lip stain ($24) and "Flyliner" liquid liner ($20) to achieve the perfect Halloween look. 
Watch the full video below. 
Rihanna has truly mastered this beauty thing, but we can't help but ask, when are we getting new music?