Commentary: Is J.C. Watts the Key to Republicans' Future With Blacks?
Why having an African-American at the top of the RNC won't erase the GOP's problems with diversity.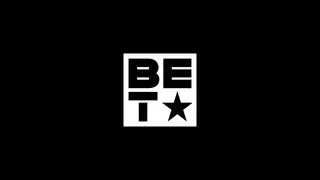 J.C. Watts says he's being asked to run for the RNC chair against incumbent Reince Priebus in order to help diversify the party, according to a new story in Politico. Watts, 55, is a Black man who formerly served as a Republican congressman from Oklahoma between 1994 and 2002.
While Watts wouldn't say exactly who's asking him to run, or if he plans on granting them their wish, he is telling the press that he believes the Republican Party is failing on the diversity front:
"These old, tired, pathetic models of saying, 'Okay, in the black [community], when there's a presidential election, we will form an African-American Coalition for [Mitt] Romney or [Sen. John] McCain,' I'll never do that again. That is a joke, that is so tired," Watts said. "It's window dressing to say, 'African Americans for Romney' or 'African-American Coalition' or 'African-American Advisory Council.' That's insulting to the people that they ask to do it when you don't put an permanent infrastructure in place to give it credibility."
Watts is right, and the recent election, in which Blacks, Latinos, and Asians all voted overwhelmingly for Obama showed as much: The Republican Party does a poor job reaching out to people of color and the organization is becoming more and more outdated because of it. But is having a Black leader of the RNC going to change anything? Having Michael Steele there certainly didn't seem to help much.
In 2009, Steele, the former lieutenant governor of Maryland and the first African-American elected to statewide office in Maryland, became the very first Black person to sit atop the Republican National Committee.
Steele, who had several missteps in his time at the RNC, nevertheless continued as chairman there until 2011, surprising many people who thought a Black person in one of the Republican Party's top positions couldn't last even a few days. Now another Black man is reportedly eying the RNC's leadership seat, but what impact can he really have?
Watts, if he's actually going to run for RNC chair, needs to remember that simply having a Black person in a position of power at the RNC doesn't magically erase the problems of the Republican Party. The party has to revamp a few things that have become party mainstays: including haranguing benefit programs and trying to destroy legislation like the Affordable Care Act, which helped thousands of minorities get health care.
Unless those kinds of policies change, putting a Black man in office at the RNC will be a hollow victory for diversity.
These views do not necessarily reflect those of BET Networks.
BET Politics - Your source for the latest news, photos and videos illuminating key issues and personalities in African-American political life, plus commentary from some of our liveliest voices.  Click here to subscribe to our newsletter.  
(Photo: Gerald Herbert/The Washington Times /Landov)