Chipotle Manager Fired After Viral Video Shows Her Telling Black Men To Pay Before Ordering
And why the food chain is considering rehiring the woman.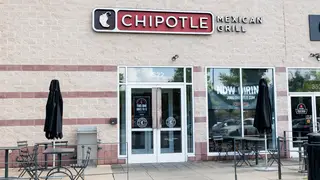 Video recorded in a Minnesota Chipotle location showed one of the company's managers refusing to serve a group of Black men unless they agreed to pay up front. After the video went viral, the manager was fired by the chain restaurant; however, now the company is having second thoughts.
In the video, the unidentified female manager of a Chipotle restaurant in St. Paul, Minnesota, smile while telling the young men, "You gotta pay because you never have money when you come in here."
Another worker in the video later tells the group, "We're not gonna make food unless you guys actually have money."
The five Black men began telling other workers they were being "stereotyped."
Masud Ali, the customer who posted a series of videos of the incident to his Twitter account, accused the manager of racism.
"It sounded really racist — the way she said it was racist," Ali, 21, told The Star Tribune. . "She asked for proof of income as if I'm getting a loan."
Chipotle quickly released a statement saying the manager was terminated.
"Regarding what happened at the St. Paul restaurant, the manager thought these gentlemen were the same customers from Tuesday night who weren't able to pay for their meal," the chain said in a statement. "Regardless, this is not how we treat our customers and as a result, the manager has been terminated and the restaurant has been retrained to ensure something like this doesn't happen again."
After the manager was fired, other people on Twitter began re-posting past tweets from Ali's wherein he talked about "dining and dashing" or ordering food at a restaurant and leaving before paying.
The revelation apparently prompted Chipotle to reconsider its hasty firing of the manager.
"Our actions were based on the facts known to us immediately after the incident, including video footage, social media posts and conversations with the customer, manager and our employees," Chipotle chief communications officer Laurie Schalow told Fox News Sunday. "We want to do the right thing, so after further investigation we will re-train and re-hire if the facts warrant it."