Black Brothers Get Cops Called On Them For Delivering Newspapers
Mycah and Uriah had accidentally placed the papers on the wrong house when cops arrived.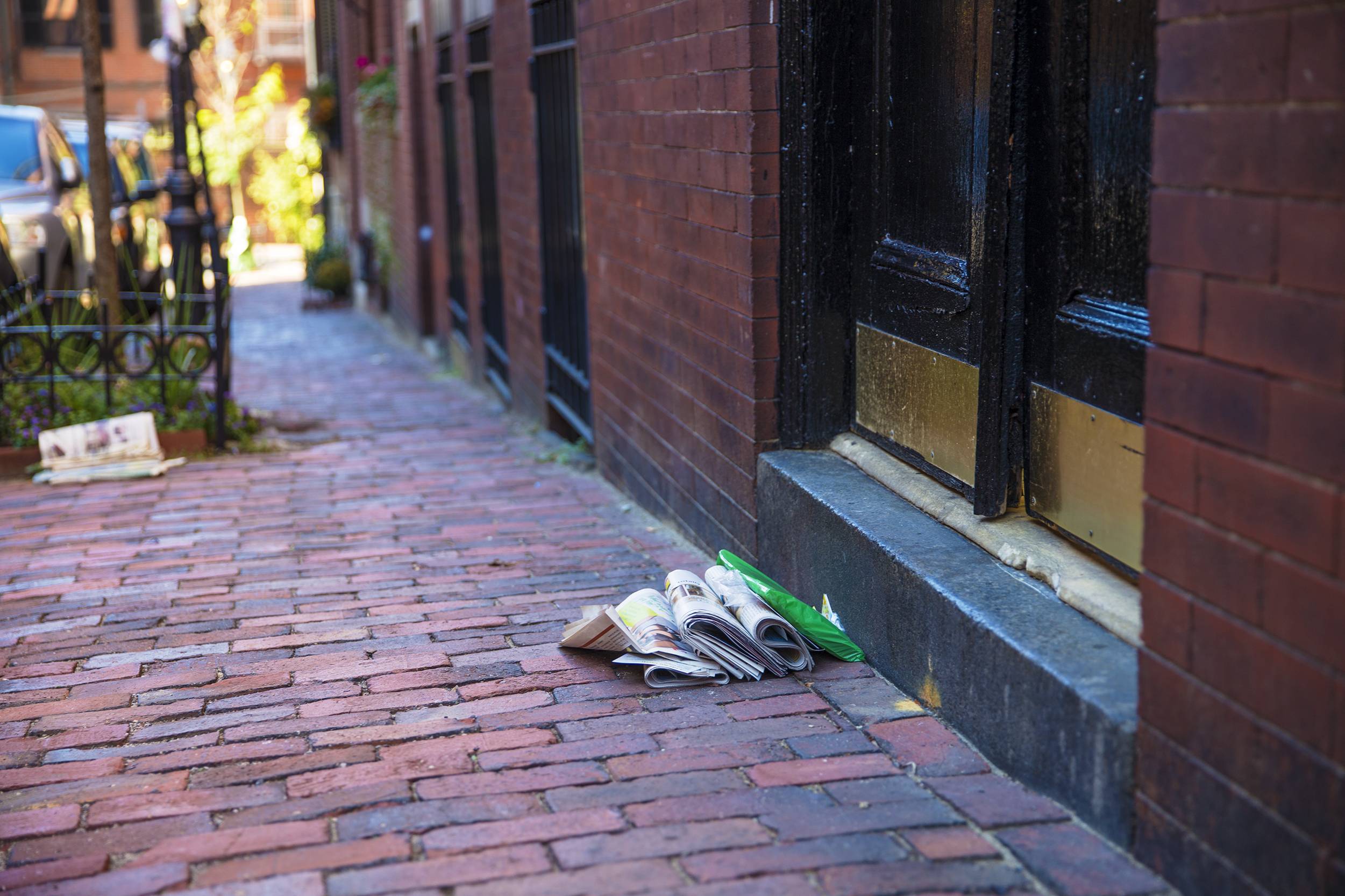 While two Black brothers in Virginia were delivering newspaper ads as part of a summer job, someone found their work suspicious enough to call the police.
Brandie Sharp is instilling the value of work in her sons, 17-year-old Mycah and 11-year-old Uriah, by having them deliver a collection of newspaper ads called "The Bag" to porches in their Upper Arlington neighborhood, reported ABC6.
One day, the three of them were delivering "The Bag" when Uriah accidentally placed a bundle at the wrong address.
"We had delivered to the wrong houses," Sharp told ABC6. "So he went to go grab the newspapers to make sure everything was OK."
Soon after, an Arlington police officer arrived on scene and began questioning their actions.
"I showed him the thing for the Dispatch, The Bag, the midday week paper, that we get," Sharp said. "He said, 'Oh, really?' and by that time I was kind of like, 'OK, why are you questioning me about this?'"
Sharp came to find out that someone in the neighborhood called the Upper Arlington police and reported "suspicious" activity.
"It looked like at first they were delivering newspapers or something, but I noticed they were walking up to the houses with nothing in hand and one of them came back with something," said the caller to Upper Arlington Police, "I mean, I don't want to say something was going on, but it just, but it just seemed kind of suspicious."
When Sharp found out someone called the police on her children, she was angered and frustrated.
"Something as simple as delivering papers and it turns out to be I have to be racially profiled?" she said in a social media post.
According to police, race played no role in this incident.
"We sent an officer out to take a look at it," Officer Bryan McKean told the local news station. "When our officer arrived on scene, he very quickly determined very quickly that these individuals were delivering the newspaper."
Sharp said she wishes the caller would have reached out to them instead first, and asked what was going on.
"I would say to anyone who feels like their interaction with us was not professional and not to the highest standard, to contact us directly," said Officer McKean.
Although Uriah wants to keep helping his mother this summer, he said he felt extremely uncomfortable after the police were called.