Gucci Mane Sentenced to Six Months in Jail
Brick Squad rapper busted for parole violation.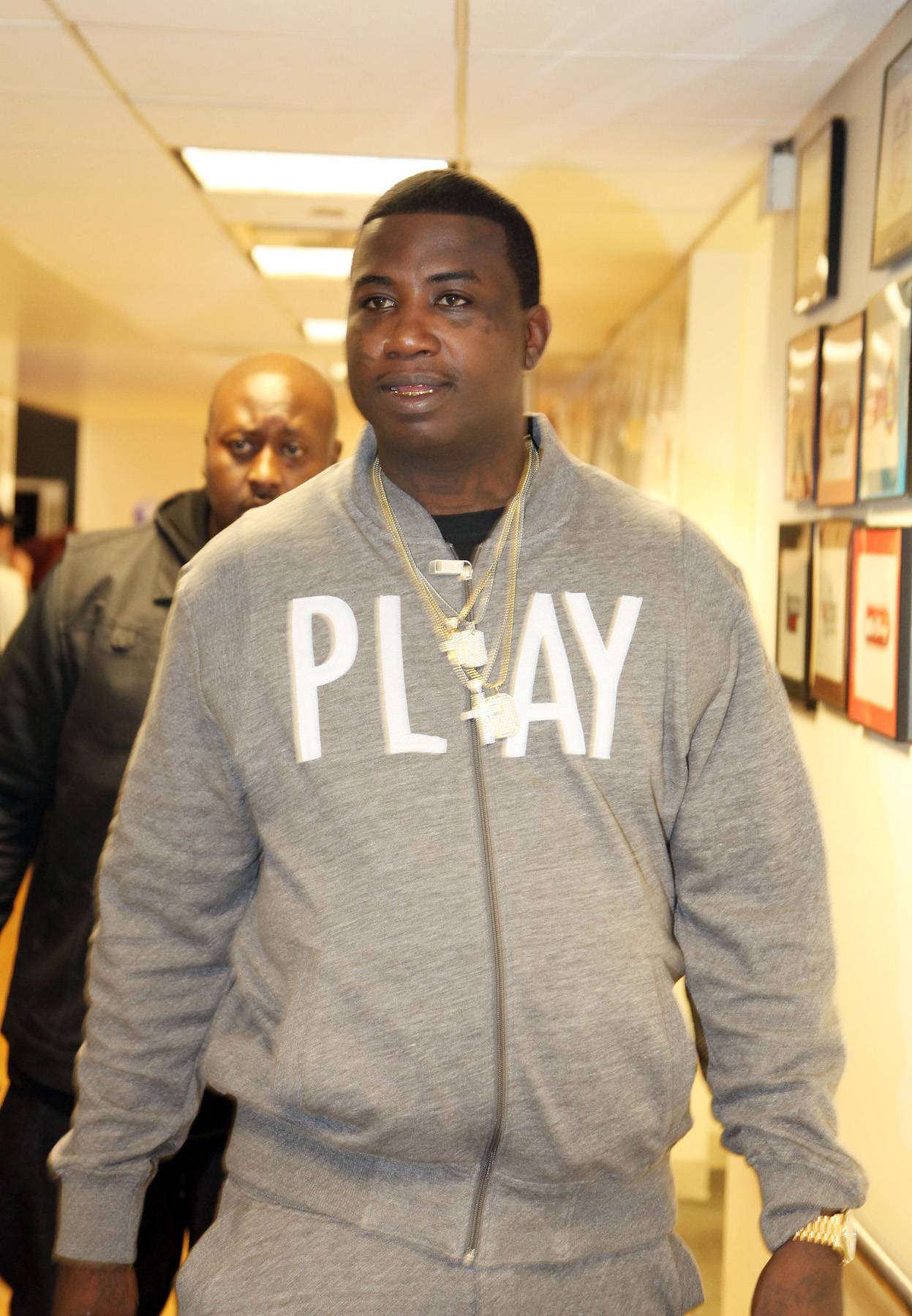 Gucci'e Mane's ongoing legal strife has hit another low point, but it may be just what he needs to get back on track.
The troubled rapper was sentenced Friday (Sept. 27) to six months in jail for probation violation Friday stemming from a bust on drugs and guns earlier in the month.
Gucci was arrested on disorderly conduct and possession of a concealed weapon charges in Atlanta two weeks ago after he threatened and cursed at police.
Things have long been personally and professionally rocky for La Flare and has spiraled out of control this year. Aside from assaulting fans and waging war on former friend Waka Flocka Flame, he was dropped by both his manager and Atlantic Records and he unleashed an erratic Twitter rant denouncing just about all of his publicly known industry contacts before deleting the page.
He returned to Twitter sometime last week and pinned the various outbursts on a decade-long addiction to codeine. "Woke up the other day out this hospital bed & I'm so embarrassed & ashamed of my behavior that was brought to my attention," he wrote. "I just wanna man up right now & take this time to apologize to my family, friends, the industry & most of all my fans. I'm SORRY!"
Gucci was still locked up at the time of the Twitter apology, and claimed to be getting out to enter rehab.  
He has yet to comment on this latest development. 
BET.com is your #1 source for Black celebrity news, photos, exclusive videos and all the latest in the world of hip hop and R&B music.
Click here to subscribe to our newsletter.

(Photo: Johnny Nunez/WireImage)