Slutty Vegan Foodie Strikes Vegan Sneaker Deal
The popular restaurateur will team up with Steve Madden in the collaboration.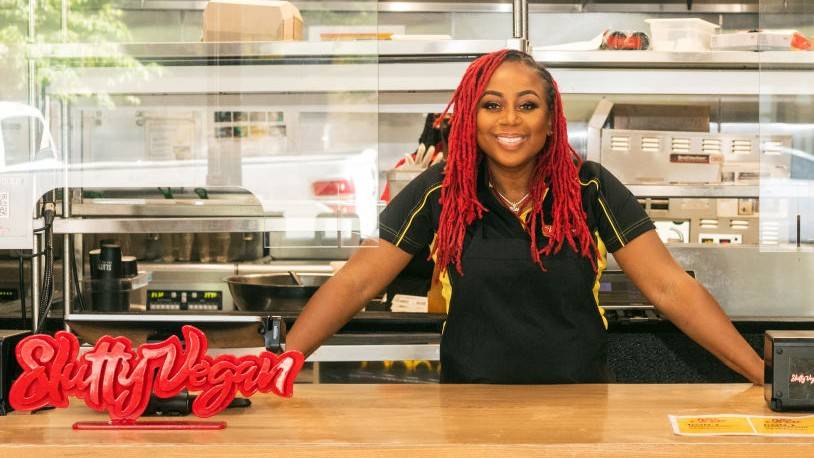 Slutty Vegan, the popular Atlanta-based brand, has partnered with the Steve Madden brand for an exclusive sneaker.
On Saturday (June 11), the deal was announced via Slutty Vegan's Instagram. "Who would've thought a restaurant could have their own sneaker," the caption reads under the promotional video.
It's the first PETA-approved vegan shoe, marking history for both brands.
CEO Pinky Cole took her personal Instagram page to express her excitement. "Ya'll, whoever is praying for me and my business, I thank you," she wrote.
Slutty Vegan's expansion doesn't just stop there, having announced Saturday (June 11) that they will be opening up in Charlotte, North Carolina. The details on the official opening and exact location remain under wrap, but for now, Cole plans to open up a new storefront every month for the remainder of 2022.
"I am so excited because we get to scale," she said to the Charlotte Observer. "Slutty Vegan is about to be everywhere, and it is about to be a household name."