'Keep Pushing, Keep Fighting': James Harden Supports Student Paralyzed In Michigan Campus Shooting
John Hao was shot on Feb. 13 in a mass shooting at Michigan State University.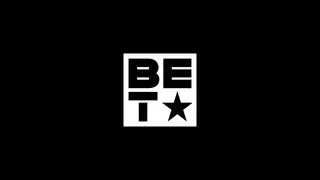 A Michigan State University student was left paralyzed from the chest down following a gunman opening fire on the campus on Feb. 13 is receiving major support from his favorite NBA player, James Harden.
According to PEOPLE, the MSU student John Hao's roommate Argent Qian, created a GoFundMe campaign on Hao's behalf, after the mass shooting left him critically injured. The bullet severely damaged "John's spinal cord (t7-t8) and critically injured his lungs," the campaign stated.
The Feb. 13 mass campus shooting left three students dead and five others, including Hao, critically injured.
The campaign also states that Hao's favorite player is Harden, and once the Philadelphia 76ers star player found out, he reached out to provide Hao some much needed support.
Harden gave Hao, 20, two sneakers: one pair game-worn and another new pair. To help alleviate some of the medical bills, Harden also donated to the GoFundMe. Further, the NBA forward Facetimed Hao to offer but encouraging words.
"Everything will work itself out, be strong. You're alright. You'll be alright, I promise you are," Harden said in the ESPN-acquired video. "I love when you're smiling too. I love when you're smiling, alright? I'm with you. I know it's tough right now but you have to stay physically strong you know what I mean? You just gotta think positive things and keep pushing and keep fighting. Let me know if you need anything else."
After Thursday night's (Feb. 23) victory against the Memphis Grizzlies, Harden told ESPN that Hao's circumstances are one of those things that are "bigger than basketball.
He continued, "the more I can encourage and rub off this energy that I have and give him hope, I feel like that's what I'm here for. And that's what I've got this platform for. Hopefully, he can recover and bounce back out of that sooner than later, but I gave him my number, so whenever he ever feels like he needs anything he can call me and I check up on him."