Dexter Isaac Confesses to 1994 Shooting of Tupac Shakur
Convict claims Jimmy Henchman paid him $2,500 to rob the rap star.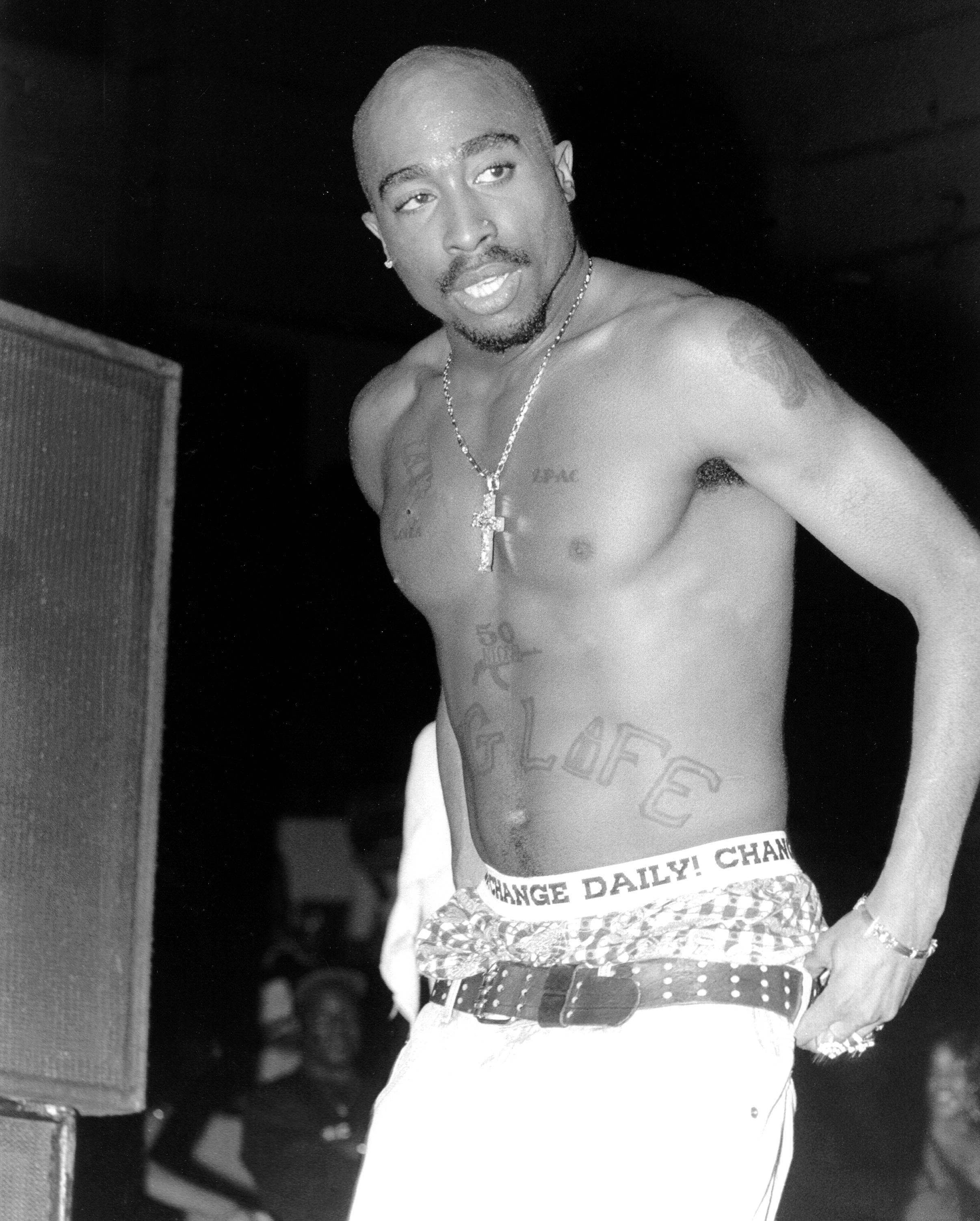 Dexter Isaac, a former associate of music exec "Jimmy Henchman" Rosemond, has confessed to being involved in the 1994 shooting of rapper Tupac Shakur, reports AllHipHop.com. Isaac says that he was paid $2,500 by Henchman to shoot Pac in the lobby of Quad Studios in New York City. 
On the eve of 2Pac's 40th birthday, Isaac, who's currently serving life in prison for numerous offenses including murder and robbery, has to decided to share details on the circumstances surrounding the robbery.
"In 1994, James Rosemond hired me to rob 2Pac Shakur [sic] at the Quad Studio," Isaac said via written statement. 'He gave me $2,500 plus all the jewelry I took, except for one ring, which he wanted for himself. It was the biggest of the two diamond rings that we took. He said he wanted to put the stone in a new setting for his girlfriend at the time, Cynthia Ried. I still have as proof the chain that we took that night in the robbery." 
Dexter says that he was prompted to come clean after becoming infuriated that his former friend went on record with AllHipHop.com to accuse him of being a federal informant. Isaac claims that he never participated in any investigation and was upset that he'd be accused of such a thing. Isaac says that he figured it was time to clear his conscious and pay back the betrayal of his old friend Henchman, who's currently a fugitive. "I want to apologize to [Tupac Shakur's] family and for the mistake I did for that sucker [Jimmy Henchman]," he told AllHipHop.com from prison. "I am trying to clean it up to give [Tupac and Biggie's] mothers some closure." 
The confession confirms at least a part of 'Pac's suspicions of who set him up that night. Until his death 'Pac claimed that the Notorious B.I.G. and Sean "Diddy" Combs were involved in the shooting, but he also named Henchmen as a suspect in the song "Against All Odds." 
No charges can be brought against Isaac because enough time has passed since the crime that the statue of limitations restricts anyone for being tried for it. 
(Photo: Raymond Boyd/Michael Ochs Archives/Getty Images)