Simone Biles Withdraws From Tokyo Olympics Floor Competition
She continues to put her health first.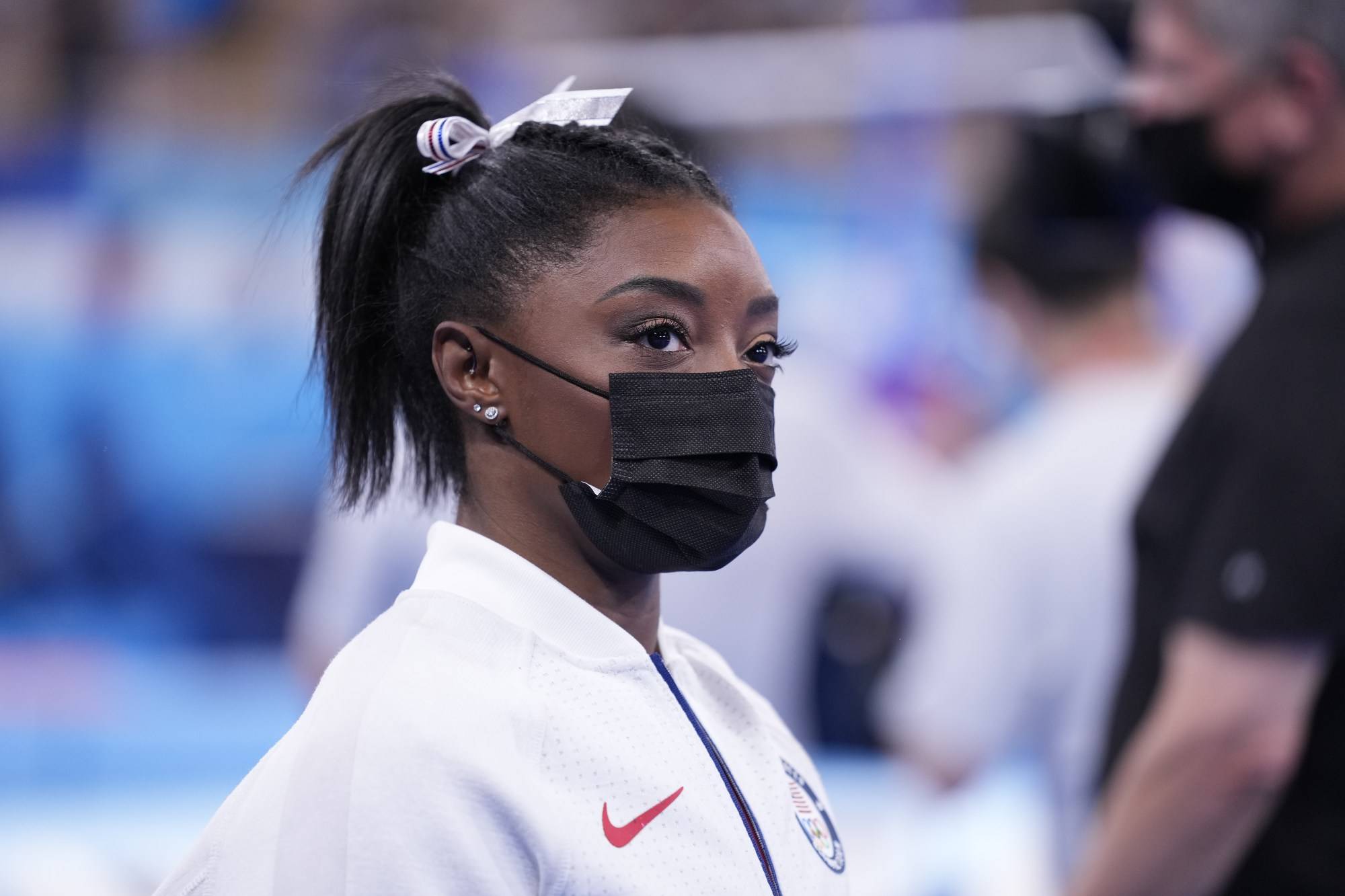 In an effort to continue putting her health first, Simone Biles will not compete in the floor exercise final on Monday, leaving just one more event for her to consider at the Tokyo Games, USA Gymnastics officials said Sunday (August 1) on social media.
Biles, 24, is scheduled to make a decision later this week about whether she will compete on the beam, the one remaining event she is qualified for at the Games, the organization tweeted.
"Simone has withdrawn from the event final for floor and will make a decision on beam later this week," USA Gymnastics tweeted, "Either way, we're all behind you, Simone."
Biles surprised the world when she withdrew from the team finals on Tuesday (July 27) after a single vault, citing mental health issues. Since then, she has received an outpouring of support from athletes, officials and fans, including former first lady Michelle Obama and International Olympic Commission (IOC) President Thomas Bach, Reuters reports.
She pushed back at critics who accused her of quitting under pressure.
"For anyone saying I quit, I didn't quit, my mind and body are simply not in sync as you can see here," Biles wrote Friday in an Instagram post. "I don't think you realize how dangerous this is on hard/competition surface. Nor do I have to explain why I put health first. Physical health is mental health."
Biles added that she was still suffering with "the twisties" and "literally can not tell up from down.
She has withdrawn from all the other competitions she was eligible for, except the beam, which is scheduled to take place on Aug. 3.
Biles was gunning for six gold medals that would have made her the most decorated Olympic woman. For now, she continues to support her teammates on the sideline as USA Gymnastics competes in Tokyo.