Disgusting Video Shows White Police Officer Harassing A Black Man Because He Thought He Had A Warrant Out
The incident went down in a mall in front of onlookers.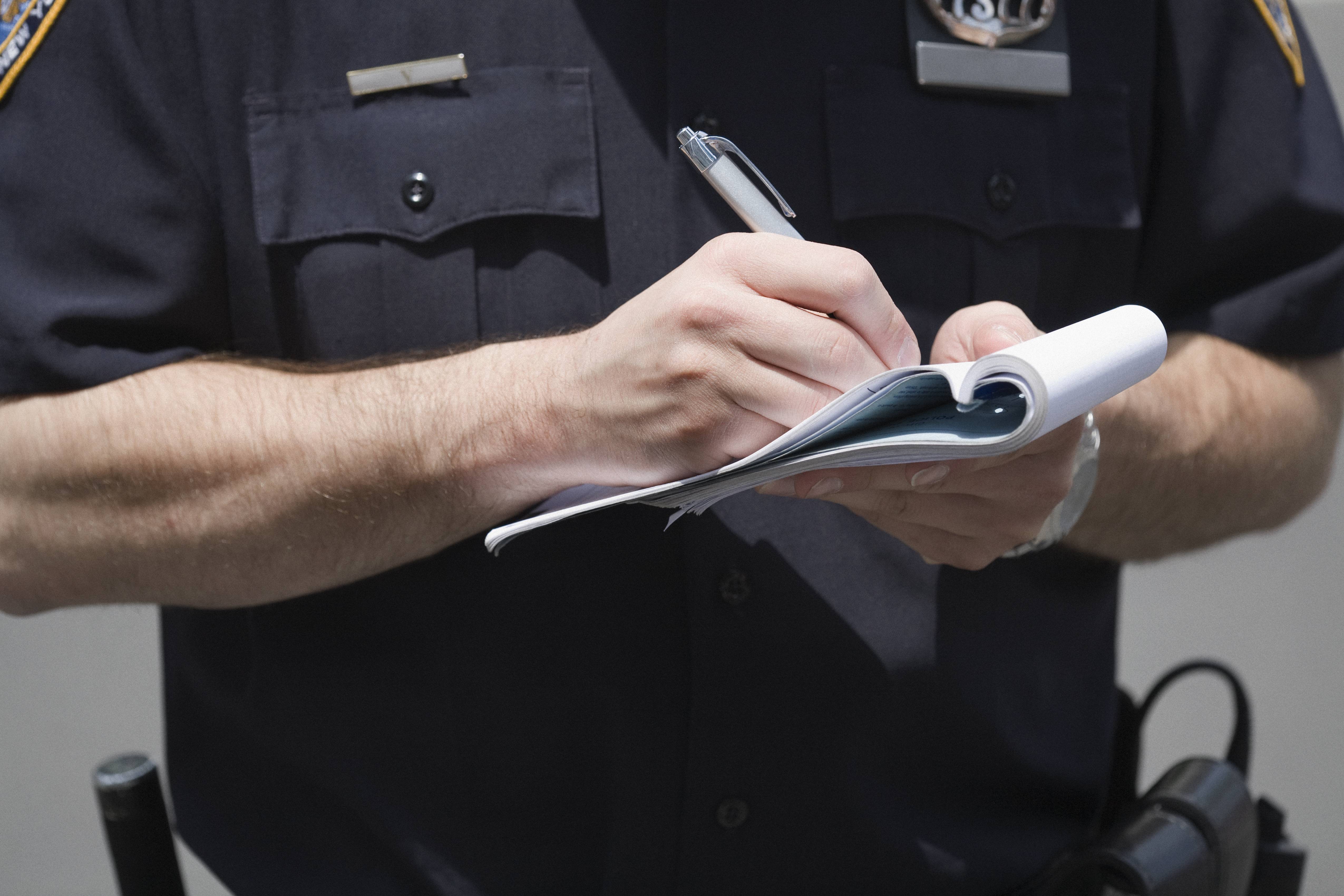 A Baltimore police officer is receiving criticism after video surfaced of him harassing a young Black man over a warrant he "thinks" is out for him.
It all went down in a mall. John Holt Jr. is seen standing in-front of an officer who apparently recognized him, came up to him, and wouldn't let him leave until he ran a check on his name.
Holt was in the store with his fiancee when the officer, who according to The Mavern is H.R. Persuhn, approached them. Holt's fiance began recording and you can hear her soon-to-be husband ask why he's being held at the store.
"I think you may have a warrant," the officer said. "Because I've dealt with you before." Suspicion alone is not enough for a police officer to demand identification. The officer did not know in fact if a warrant was out for Holt. When he accused Persuhn of harassing him, the cop said, "It's not harassment, it's called, I'm doing my job."
He then charges at Holt and accuses him of causing a disturbance even though the man is not speaking much louder than the officer at the moment.
"Every Where I Go He Harass Me," captioned Holt under the video he posted of the incident. "It Not Fair That They Can Do What They Want It Gotta Be Something I can Do Bout This plz Share An Show The World How Disrespectfully Baltimore county Police are to us Blacks watch pt 2 on my page."
It isn't clear what legally came of the unlawful stop. What is certain is that Officer Persuhn was out to mess up John Holt Jr's day. SMH.