Obama Says He "Understands" Americans Don't Want Strike on Syria
Obama explained his reasons for planning to strike Syria in six separate interviews that aired Monday, a precursor to his address to the nation on this issue Tuesday.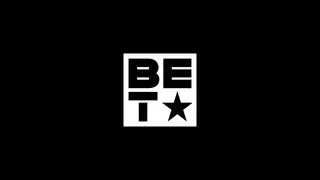 President Obama responded to strong opposition from the American people on a potential military strike on Syria in six separate interviews that aired Monday, a precursor to his address to the nation on this issue Tuesday.
"People are wary about it, understandably. They have seen the consequences of this last decade. They think in terms of blood and treasure it has not been worth it. It's not what they expected when they signed onto the Iraq War back in 2003," he said on NBC News.
Seven in 10 Americans surveyed in a CNN/ORC International poll this past week were against any U.S. involvement in Syria, even though 8 out of 10 believe that President Bashar al-Assad did use chemical weapons to attack his citizens on Aug. 21.  

The president continued to defend his plan saying it will reinforce the need to protect the chemical weapons ban that almost every country in the world has signed on to and protects people and troops.
"You know, it means that there's less production of chemical weapons, which means it's less likely to fall into the hands of terrorists who would have no compunction about using it in the United States of America. And that norm is worth protecting..." he told Charlie Rose. 
President Obama said he does not expect his address Tuesday will immediately win over Americans. "I don't expect that it's gonna suddenly swing the polls wildly in the direction of another military engagement."
Meanwhile, President Obama has agreed to a U.N. discussion on Russia's proposal for Syria's chemical weapons. Secretary of State John Kerry said that Syrian President Bashar al-Assad could prevent a strike if he turned "every single bit of his chemical weapons to the international community in the next week."  
The Senate announced late Monday that they were delaying their vote on the proposed weapons strike to give the president more time to gain more support from senators and the public.

BET National News - Keep up to date with breaking news stories from around the nation, including headlines from the hip hop and entertainment world. Click here to subscribe to our newsletter. 
(Photo: AP Photo/Cliff Owen)