Organization Gives Hope to Blacks Looking to Escape Unemployment
H.O.P.E. Project is doing its part to help shrink the jobless rate.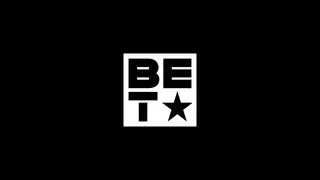 It is a fact in this economy that the longer a worker is out of work, the harder it is to get a new job.

The average time people are unemployed is now 39 weeks — or close to 10 months — and it is hard out there. Despite the efforts of Congress in February to extend unemployment benefits for those who have been out of work for more than six months, a swelling number of individuals stopped receiving benefits last month.

"I think these workers are facing the most difficult circumstances because they've been unemployed for the most amount of time and they have been cut off and now have to look to family and friends for help," said Claire McKenna, Policy Analyst for the National Employment Law Center.

And though the African-American jobless rate currently stands at 13.6  percent, one organization in Washington, D.C. is doing its part to shrink the number not only nationally but locally, as 9.3 percent of D.C. residents are unemployed.

The Helping Other People Excel (H.O.P.E.) Project is an information technology training program which provides nine months of technical training and development for young adults or those searching for unemployment. The program prepares students for entry-level positions as Helpdesk and Application Support Professionals and partner organizations in the D.C. area such as Hewlett Packard and Comcast Cable.

Raymond Bell, a corporate trainer who focuses on professional development, founded H.O.P.E. in 2009 because he saw the need for employment assistance in his hometown neighborhood in Washington, D.C. Bell now teaches 90 percent of the IT classes two nights a week and every other Saturday to the students in program, most of whom are 18-25 and without college degrees. Bell says people as old as 55 have applied.

"This isn't a training program, this is a movement. This is a movement to start across the country," he said.

The majority of the alumni of Bell's program have gone from unemployment or making $14 an hour to receiving $37,500 a year on average. Today 17 out of 18 students have graduated from the program.

One of those students is 19-year-old Marcus Powell, who was searching for work after leaving the University of Arkansas at Pine Bluff because of financial difficulty. His sister was enrolled in the H.O.P.E. Project and encouraged him, though he was reluctant to apply.

He did and, after graduating last month, now works in the technical customer support department at Hewlett Packard.

"I came from poverty, my mother was living on social security and still is, but now I am working," said Powell, who is from the Southeast neighborhood of Washington, D.C.

"Right now I'm walking in the glass door and can see my image reflected as I walk by in a suit. I like the way it looks coming in professional."

Such self-confidence and professionalism are part of the career skills Bell gives his students.

"The biggest advantage of what we're doing is that we're in D.C. and this is a highly skilled area," said Bell. "And the kids realize they need the skills to fit into the local economy."In addition to employment programs such as H.O.P.E., financial resources and federal assistance, such as food stamps and disability benefits, may still provide relief to the jobless.

BET National News - Keep up to date with breaking news stories from around the nation, including headlines from the hip hop and entertainment world. Click here to subscribe to our newsletter. 
(Photo: REUTERS/Jonathan Ernst)