Las Vegas Police Serve Warrant In Connection With Killing Of Tupac Shakur
Shakur was killed in a drive-by shooting on the Las Vegas strip on September 7, 1996.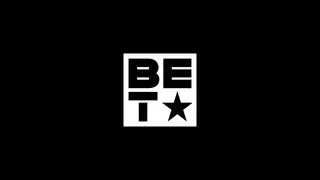 Nearly 27 years after his death, Las Vegas police announced that a search warrant was served in connection with the investigation into the murder of hip hop icon Tupac Shakur, CBS News reports.
On Monday (July 17), the Las Vegas Metropolitan Police Department executed a search at a home in Henderson, Nev., which is approximately 20 miles outside of Las Vegas.
In a statement, the authorities confirmed that a search warrant was issued and that the investigation into Shakur's death is open.
"LVMPD can confirm a search warrant was served in Henderson, Nev., on July 17, 2023, as part of the ongoing Tupac Shakur homicide investigation," the department said in a statement. "We will have no further comment at this time."
On September 7, 1996, Shakur, who was a passenger riding in a car with then-Death Row Records CEO Marion "Suge" Knight, left the MGM Grand following the Mike Tyson-Bruce Seldon championship fight.
While Knight's black BMW was stopped at a red light at East Flamingo Road and Koval Laneon on the Las Vegas Strip, a white Cadillac pulled up to the vehicle and opened fire. Shakur was shot multiple times and died six days later, at the University Medical Center of Southern Nevada.
According to Las Vegas police, eyewitnesses to the slaying have long refused to cooperate in the investigation. No arrests have ever been made.
More than 20 years ago, Duane "Keffe D" Davis reportedly confessed to his involvement in Shakur's killing to the Los Angeles Police Department.
Davis also claimed that his nephew, Orlando Anderson, shot and killed Shakur, with a gun that he handed to him after the rapper and his entourage assaulted Anderson at the MGM Grand hotel. In 2019, Greg Kading, a retired LAPD homicide detective who investigated Shakur's death, said Davis should have been arrested. However, Anderson denied any involvement in Shakur's death.
Several months after Shakur's murder on  March 9, 1997, The Notorious B.I.G. was shot and killed in Los Angeles after a much-publicized feud with Shakur. That shooting has been rumored, but never confirmed, to have been connected to Tupac's killing. Both are still generally regarded as the two most infamous unsolved killings in hip-hop culture.
Considered one of the greatest rappers of all time, Shakur sold more than 75 million records worldwide with numerous multi-platinum albums including Me Against the World, All Eyez On Me, and The Don Killuminati: The 7 Day Theory.
In 2017, Shakur was posthumously inducted into the Rock & Roll Hall of Fame.