Allen West Blames Obama for the High Cost of Gassing Up His Hummer
Rep. Allen West says that President Obama's energy policy is just gimmickry.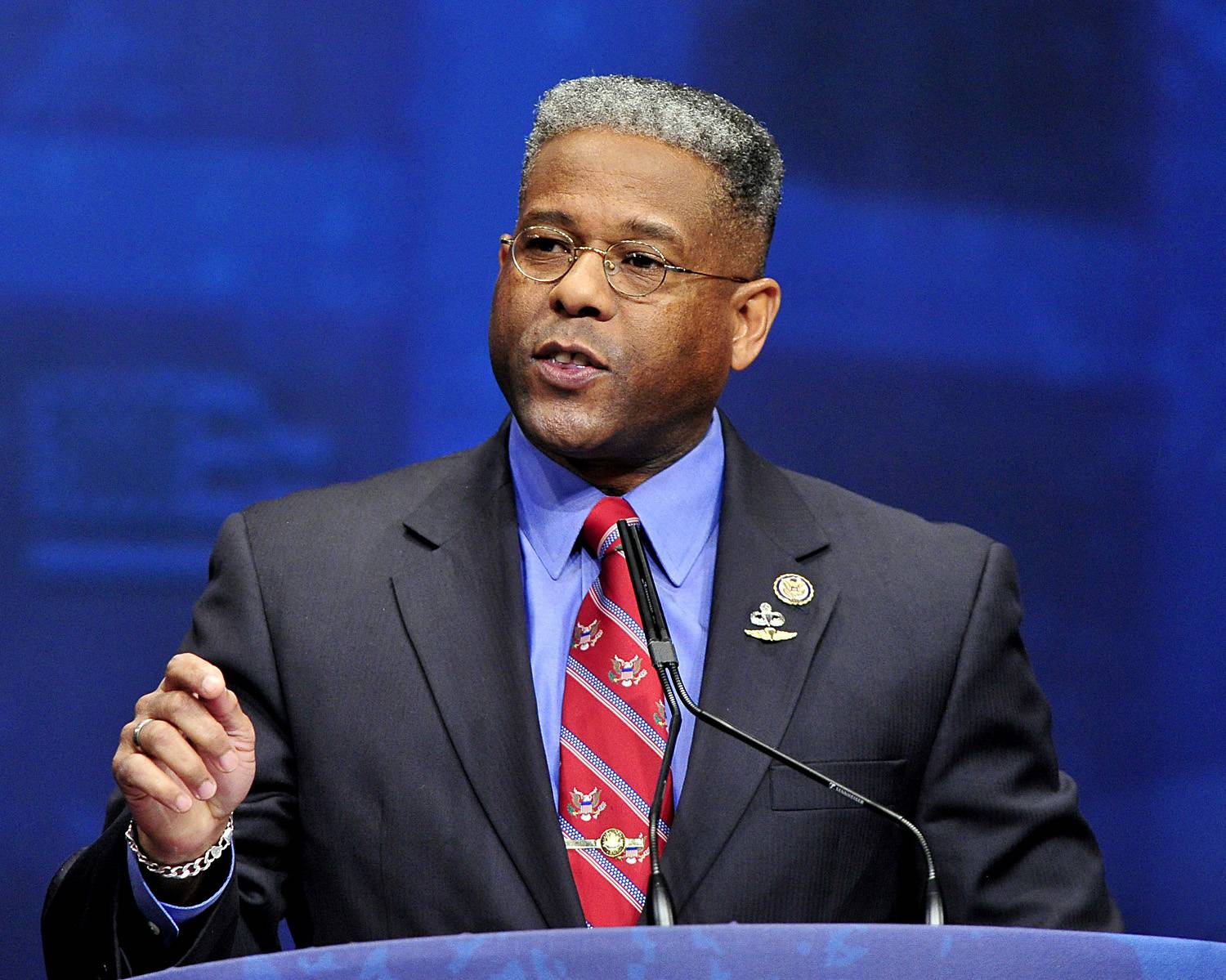 Rep. Allen West is a former military man, so it's kind of understandable that he wouldn't want to drive around in a Volt or MINI Cooper. And having to pay $70 to fill up his Hummer's gas tank also is kind of a bummer, but whose fault is that?
Hours before the president touched down in Miami Thursday to deliver a speech on gas prices and energy policy — and refuel his campaign coffers at a fundraising event — West lashed out at him in a Facebook post.
"People have asked me before is there any area where I could praise President Obama? Certainly, he has an impeccable penchant for understanding the power of the bully pulpit. President Obama is also very adept at promulgating deceptive language masquerading as policy, actually just insidious political gimmickry," West wrote.
"Here is the bottom line," he added. "Last night it took 70 dollars to fill the tank of my 2008 H3 Hummer, what is it costing you? What does it cost the president to fill his gas tank?"
Um, that would be nothing since Obama's not allowed to drive, but nobody's forcing West to drive around in what amounts to an urban assault vehicle that gets only 15 miles per gallon. But he's just being a good soldier. According to a New York Times report, House Speaker John Boehner instructed his troops to "embrace the gas-pump anger" in their districts to argue that Obama's economic policies are failing.
The president expected that Republicans would try to deploy such a strategy and called them out on it during his speech at the University of Miami.
"Some politicians see this as a political opportunity. You're shocked, I know," he told a large group of students, "Only in politics do people greet bad news so enthusiastically. You pay more, and they're licking they're chops?"
Still, there is reason for concern. A new Associated Press-GfK poll shows that though Obama's approval rating on the economy has improved, 58 percent disapprove of how he's addressing gas prices.
BET Politics - Your source for the latest news, photos and videos illuminating key issues and personalities in African-American political life, plus commentary from some of our liveliest voices.
(Photo: Ron Sachs/Landov)