Da Brat And Jesseca Harris-Dupart Host Minion-Themed Baby Shower
The Moms-to-Be are readying to welcome their first child together.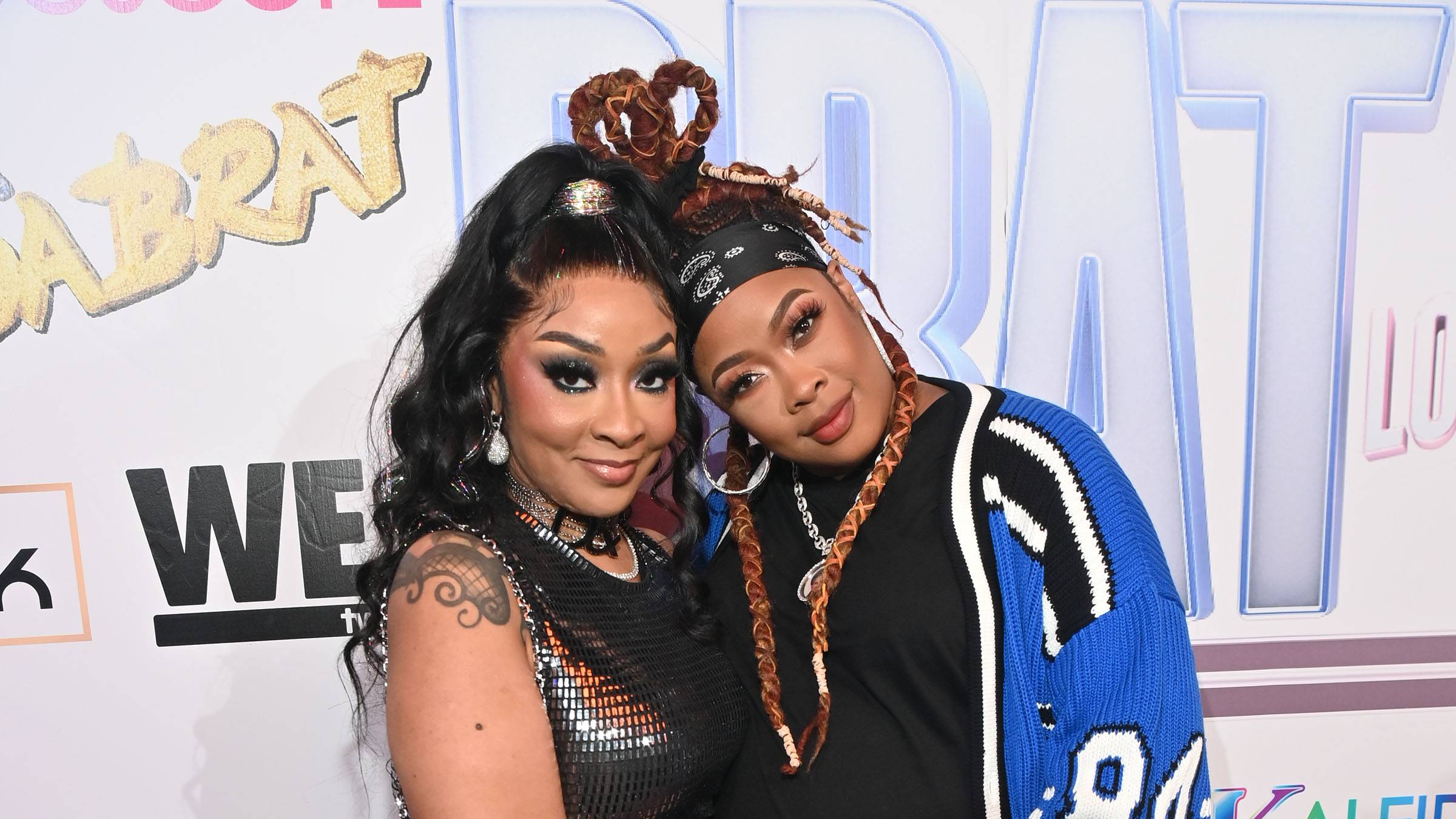 Da Brat and her wife Jesseca "Judy" Harris-Dupart held a fun-filled baby shower this week to welcome their first child together.
The Minion-themed event looked amazing with beautiful yellow and blue decorations provided by Atlanta-based event planner Elly B Events.
"Maaan I am STILL on a cloud! Our little Minion baby shower was soooo BEAURRRRTIFUL. OMG From the decor to the delectable food to the decadent desserts to the FABULOUS FAMILY & FRIENDS who came out to my wife's a** in the air twerking to the delicious specialty drinks," Brat wrote on Instagram sharing a video recap.
"What a way to CELEBRATE our little Miracle Drop. THAAANK YOU wholeheartedly to EVERYONE who loves and supports us. Everyone who came was full of love and good energy. The VIBES in this building was EXACTLY what we wanted our BABY to FEEL. Last night was NOTHING SHORT OF AMAZING."
The couple announced that they were expecting a baby in February of this year. The 49-year-old rapper is carrying their son who was conceived via sperm donor and the couple faced some backlash after comments about their inability to find a Black donor.
"TO BE CLEAR – for all those that are not aware of the MANY things we weren't aware of, here it is: black men make up less than 5% of the donation pool," explained the beauty entrepreneur. "Furthermore with genetic testing ( that is SPECIFICALLY for looking into the diseases that humans carry ) and inputting my stats in ALL of the cryo banks -it went from THOUSANDS to about 300 and of that only 1 was black – and he also unfortunately wasn't a perfect match," Brat later shared in a statement.
According to People, the couple met in 2017 at an event for Judy's hair care company. They got married in 2022 and even appeared on their own reality show, Brat Loves Judy on WETv.
"Everything about her made me want her to be mine forever," Da Brat told PEOPLE just after she and Harris-Dupart were wed. "And I felt like I knew it not much longer than from the day we met."