Taraji P. Henson Receives Honorary Doctorate From Alma Mater Howard University
She also served as the commencement speaker for the May 7 graduation.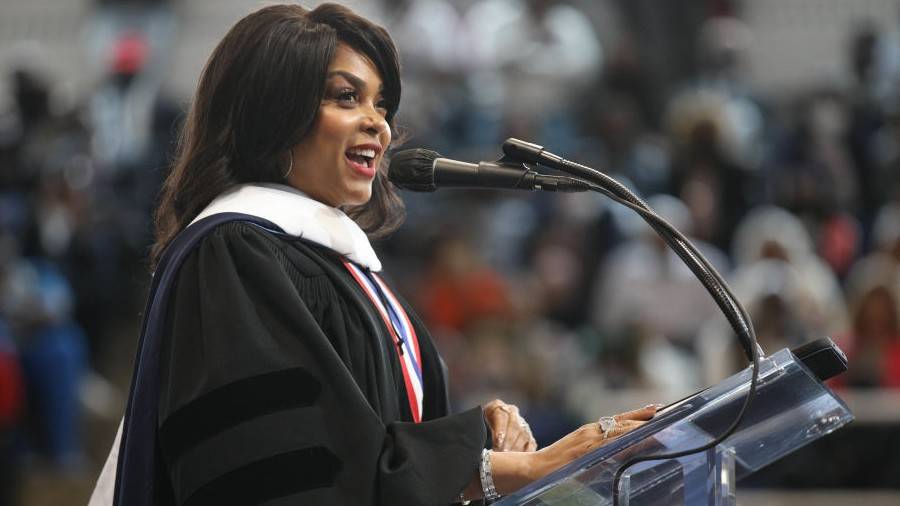 Taraji P. Henson received a lot of spotlight during the Saturday (May 7) graduation at the Washington D.C. HBCU, Howard University.
According to TheDig, the award-winning actress returned to her alma mater as the commencement speaker. She was also the recipient of an honorary Doctorate of Humane Letters, just moments before her moving speech.
"I would like to take this moment to reintroduce myself: My name is Taraji P. Henson, Howard University class of 1995," she said.
Henson, 51, graduated in 1995 with her then one-year-old son, Marcell Johnson.
During her remarks, Henson spoke openly about negating negative feelings and using them as fuel for the journey ahead.
"Find your bigger picture, bet on yourself, and let your peers' success be your fuel, not your distraction," Henson said before applause from the class of 2022 and others in attendance (including comedian Anthony Anderson, who earned his degree in Fine Arts).
Henson challenged the class of 2022 to do their best every day to see the bigger picture — even during the most difficult of days. She also preached the importance of taking care of both external and internal health.
"Howard, I challenge you to take care of yourself mentally and emotionally, as well as physically, because you look today good on the outside to not be doing the work on the inside."
On June 26, Henson will return as the host of the annual BET Awards.