Here's 8 Dynamic Women Working Behind The Scenes of 'Black Panther,' Beyoncé's Videos, 'Insecure,' 'Master Of None' And More
The list includes Lena Waithe, Melina Matsoukas, Ruth E Carter and Michelle Clapton.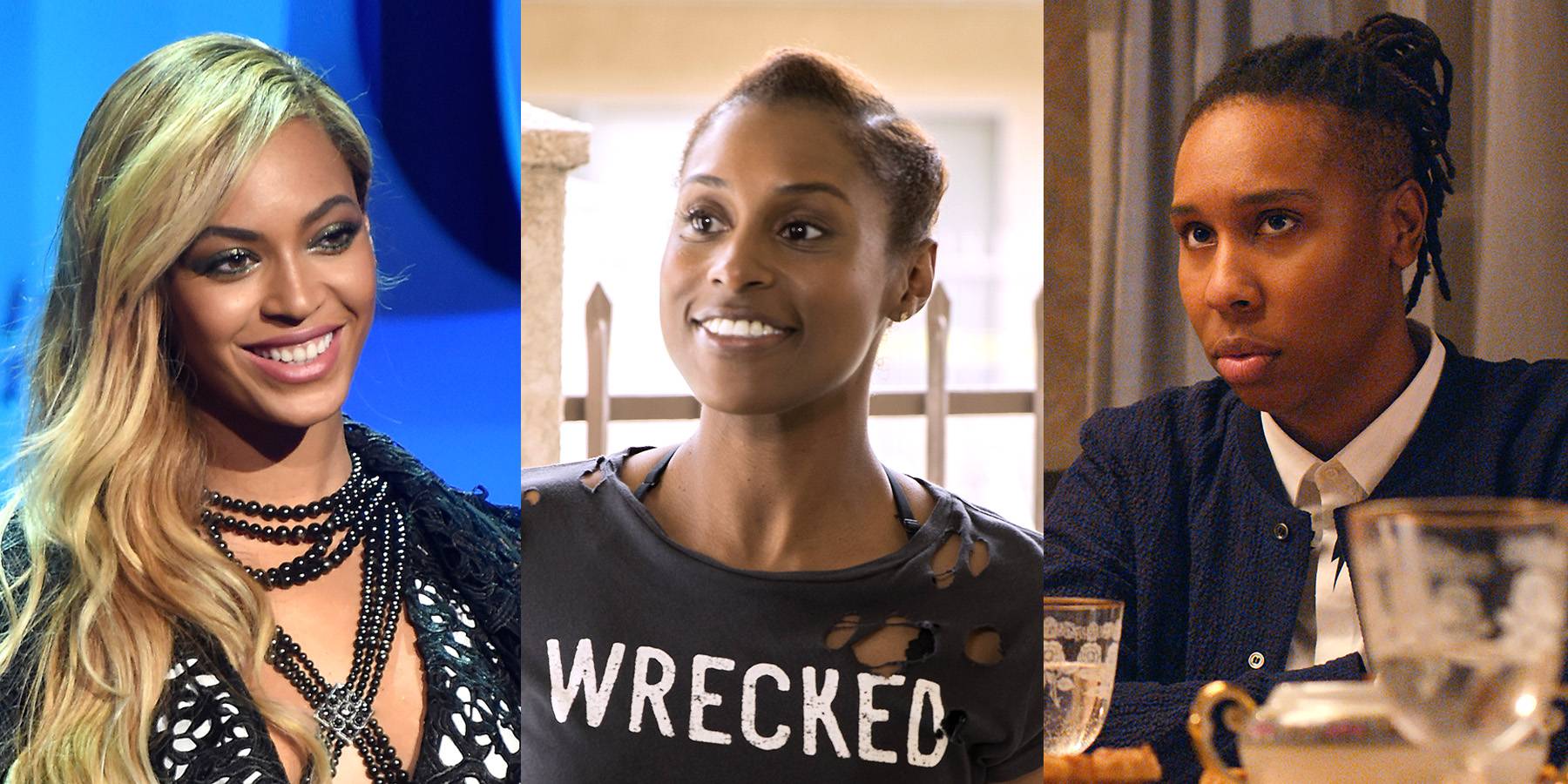 We can recall all too well Beyoncé sprawled on top of a police car during her "Formation" video, Issa throwing tables and chairs during this last season of Insecure or even Game of Thrones character Sansa's bomb AF dresses, but do you know the dope minds that helped coordinates all of these moments for the culture and for womanhood? 
Don't worry. We've go you! Scroll down and meet eight dynamic women who are creating waves behind the camera of TV and film's most acclaimed projects. 
Ruth E Carter

Hailing from Springfield, Illinois, this Hampton University alum and Oscar- and Emmy-nominated costume designer has a keen eye for telling stories through wardrobe and character. You may have seen her work in period pieces like School Daze, The Butler and Selma. You'll be surprised to see her work in the highly anticipated film Black Panther.

Melina Matsoukas

DIRECTOR/PRODUCER/CINEMATOGRAPHER




This director/producer/cinematographer is the reason why we fell in love with Beyoncé's "Formation" video. Not only did she direct those visuals, but she directed visuals for Bey's "Pretty Hurts" and "All Night," just to name a few. Matsoukas also caused all of our jaws to drop when she directed the Season 2 finale of Insecure (she was the director of a total of seven episodes for the season to be exact).

Amanda Marsalis

The most recent evidence of her work can be found in the mid-season finale of Queen Sugar. The moment that showed her heart and craft can be seen in the episode's traumatic scene where the character Micah cries about what happened between him and a police officer.

Michelle Clapton

Ever wonder why Game of Thrones ' Sansa is always so cozy looking? It's Michelle Clapton's fault.

Lena Waithe

SCREENWRITER/PRODUCER/ACTRESS




You may not have known that Lena wrote for the hit show Bones before lending her talents to Master of None and Dear White People. Most recently, the writer, producer and actress won a Outstanding Writing in a Comedy Series Emmy for her work on Master of None.

Maya Santandrea

You've seen her work numerous amounts of times, but you didn't know it was her. For example, she did a scene with The Walking Dead's Michonne where she played a zombie that was being choked by an electric cord. "I got to do a high profile stunt on The Walking Dead. Michonne is tied to a pole with an electrical cord and she uses the electrical cord to slice off the zombie's head that I was playing. It was really dangerous," Santandrea said in an interview.

Santandrea is a high profile stunt woman who's worked on Captain America: Civil War, The Walking Dead and Furious 7.

Cree Summer

We know her as Freddie from A Different World, but she has utilized her one-of-a-kind voice and exciting personality to voice almost every single African-American cartoon character that's existed. Summer has voiced Numbah 5 from Code Name Kids Next Door, Susie Carmichael from Rugrats, Foxxy Love from Drawn Together, Blackarachnia from Transformers: Animated and more.

Rachel Morrison

Straight from Massachusetts, Rachel Morrison was in charge of the beautiful visuals seen in Fruitvale Station. Morrison also contributed her talents to the film Dope, Oprah's Master Class: Civil Rights Special and will showcase more of her talents on Black Panther.