Charlotte Woman Accused Of Spending COVID Money On Shopping Sprees
Nkhenge Shropshire has been charged with wire fraud conspiracy.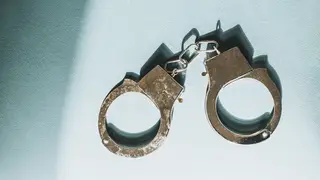 Federal prosecutors are accusing a woman from Charlotte, North Carolina of frivolously spending COVID relief money designated to keep small business afloat during the pandemic.
According to The Charlotte Observer, Nkhenge Shropshire, 48, on March 16, a grand jury charged her with wire fraud conspiracy.  She, and other unnamed suspects, are accused of using false information on 10 or more applications for the Economic Disaster Relief Loans program from July 2020 to September 2020. The other suspects will be charged at a later date.
Court records state ​​Shropshire was given at least $45,000 in emergency funding. Shropshire is accused of spending the money on hotels, shopping sprees and cars.
Nkhenge Shropshire is currently being held in federal custody.