Michael Strahan Explores Post-Football Happiness in HBO Documentary
Daytime TV star helps produce series on former NFL players' next life purpose.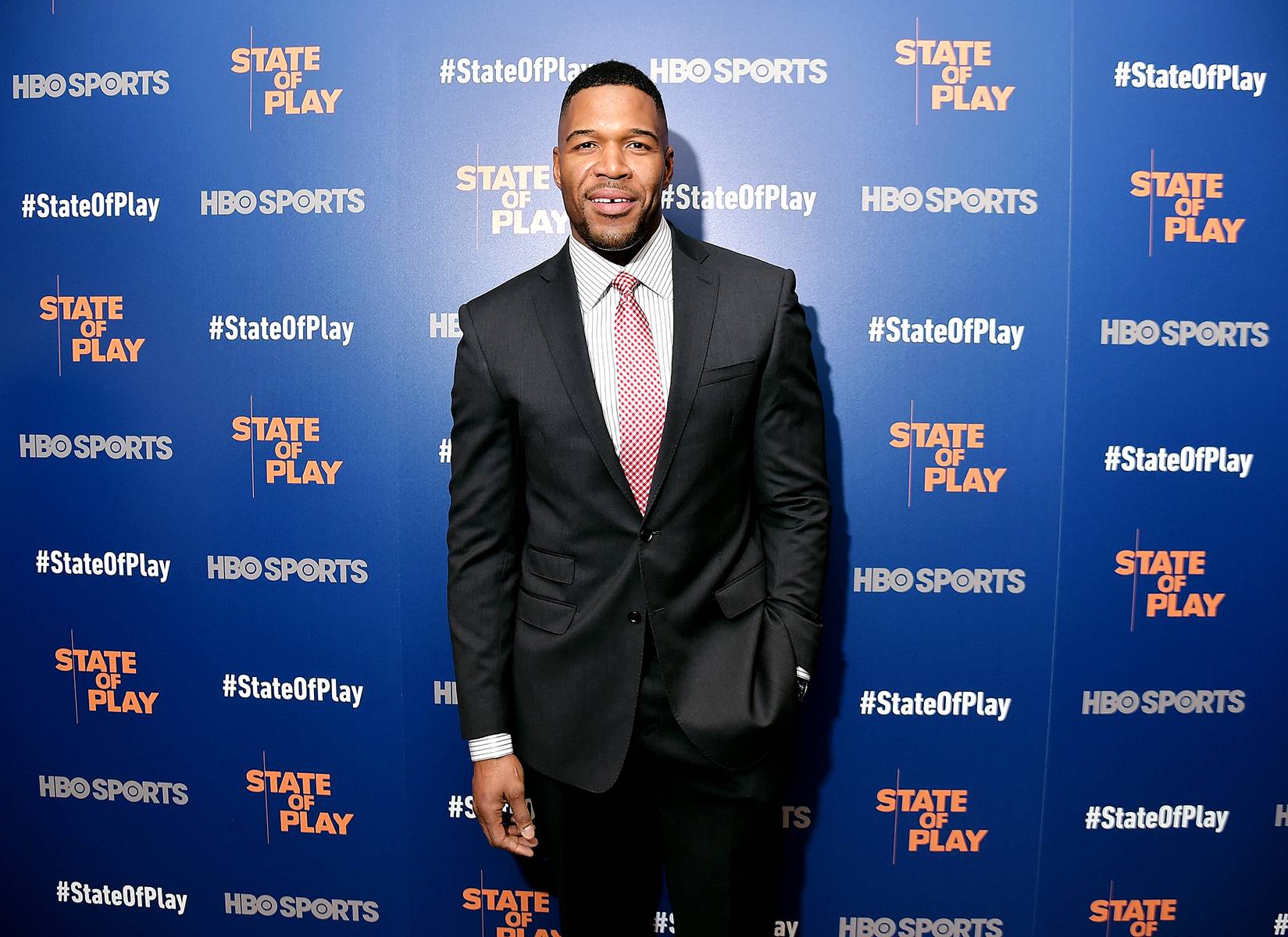 Athletes die twice — once when they retire from the sport they love and when they really pass away.

With the average career length of an NFL player being just over three years, consider the likes of Michael Strahan, Brett Favre, Wayne Chrebet and Tiki Barber lucky.
Each of the aforementioned football player enjoyed at least 10 years of playing in the NFL during their celebrated careers.
But once they retired from the sport they love, they were immediately hit with one huge dilemma — finding happiness after football.
A special screening for the new HBO Documentary series, State of Play: Happiness, at HBO Theater in New York City on Thursday night aimed to tackle just that.
"These were three guys who are of course well known but all three had incredible careers, all three had different endings to their careers and all three had different adjustments to life after football," Strahan told select members of the media on Thursday night. "These guys were so open with us. I learned things about them that I never knew. I hope that this film resonates with you."
The former New York Giants defensive end helped produce the documentary with Peter Berg and a host of others.

"I think it's something that isn't just about sports. It's about anybody in a profession because they all end at some point — some when you want them to and some when you don't, some late, some early," Strahan added. "What do you do after that? How do you find your happiness?"
As the screening followed the aforementioned players from the points of their retirements, viewers see very different paths emerge for each man, but all had one common feeling — there was a time that they simply didn't know what to do with themselves.
The documentary shows Barber having a short-lived career with the media only to fall into depression, not knowing his next move, before finally involving himself with Thuzio, a company that works with connecting retired players and fans. It depicts Favre, who was simply lost without the high of football, before deciding to keep himself busy by serving as an assistant football coach in his Hattiesburg, Miss., hometown. Chrebet, who suffered multiple concussions during his career, spent years trying to find a purpose before finding his footing as a financial advisor for Barclays.
"This piece serves a purpose because people see us retire, but they never know what happens to us or they do, but they don't see the transition or the time it takes or what we go through," Chrebet told BET.com. "It's different things you find happiness in. I'm glad I did it."
The usually-reserved Chrebet said the decision to participate in the documentary was easy, considering Strahan, the best man at his wedding, asked him.
In the end, Berg, who directed films like Friday Night Lights, Hancock and Battleship and executive-produced this documentary, was pleased with the end result.
"[The documentary is] more of a practical look at 'Okay, you're an eight-year veteran, you're 30 years old or 20 years old — in the case of Strahan, a little bit older — you played in two Super Bowls, you've been the MVP…and now it's over," Berg told BET.com. "It's done and you've got nothing to do. You wake up in the morning and there's nowhere to go. You got to take out the garbage and you're miserable."
The State of Play: Happiness documentary series will begin on HBO on Tuesday, November 18th.
Click here to enter the Beyond the Lights sweepstakes and win an all-expense paid trip to Black Girls Rock!
BET Sports News - Get the latest news and information about African-Americans in sports including weekly recaps, celebrity news and photos of your favorite Black athletes. Click here to subscribe to our newsletter. 
(Photo: Michael Loccisano/Getty Images for HBO)