BET Awards 2023: 6 Slow Jams From Usher That Will Set The Mood
Play that baby makin' music.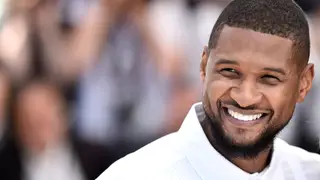 Arguably the "King Of R&B," Usher has a career that spans over 20+ years and can still perform like he did when debuted. With a mature voice and still running things in the modern r&b era, the artist stayed true to his artistry and is one of the few r&b acts that still give us love in his music.
A 4x BET Award recipient and nominated for "Best Male R&B/Pop Artist," let's dive into this beautiful catalog as we share the 6 slow jams from the singer that will set the mood.
"Dive"

Whew, dive into this one. 

"Climax"

You may reach that by listening to this one. 

"U Got It Bad"

With Chilli in the video, too? This one had us all in our feels.

"Nice & Slow"

It's in the title. You'll understand. 

"Can U Get With It"

Young Usher was singing his heart out on this one.

"Love In This Club II"

Can we get a live version of this in today's time?

Bonus: "GLU"

His new single gives you that nostalgia of a sexy r&b record.

The BET Awards 2023 premieres Sunday, June 25 at 8 pm ET/PT on BET and BET Her.