Jordan Peele Exposed The Everyday Horror Of Racism In America
"Get Out" has changed cinema forever.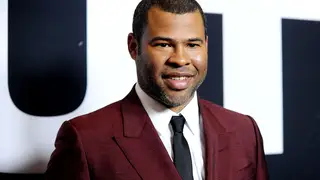 Hollywood's depiction of race and race relations has been in dire need of inspiration for some time. While TV has proved to be a bit more daring, film has been stuck in a holding pattern. In the horror genre, there were Black faces, but films with race as a topic and focus were few and far between. However, one film titan chose to tackle this issue head on and is now an Oscar-nominated director: Jordan Peele.
Using his talents to cleverly and uniquely shine a light on modern segregation and slavery practices through his film Get Out, Peele's done more than shake the table — he shook the entire industry. His controversial take quickly proved that the African-American audience isn't only a major contributor to films' commercial success, but that the group will support work that reflects their lives: a sentiment that he seeks to keep highlighting through his work. This is why celebrated director and filmmaker Jordan Peele is next to be featured in our annual Black History Month celebration, "The Great 28."