Gabrielle Union Celebrates Stepdaughter Zaya Wade's 15th Birthday
The actress 'can't believe' Zaya is growing up so fast.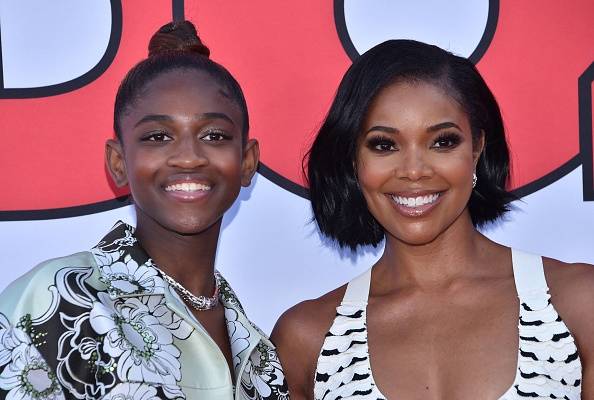 "HAPPY 15th BIRTHDAY @zayawade. We all love you sooooooo much and you make us proud every single day! You are such a gift and a blessing in all our lives," the actress captioned the video.
Earlier that day, Union commented on how fast her teenager is growing up. "I can't believe you are 15?!?!?!?!?" PEOPLE quoted Union's Instagram Story in which she shared a recent picture of Zaya modeling a Stella McCartney look.
In April, Union and Zaya posted a message together about the challenges of being a teenage girl in the social media age. They encouraged their followers to remove "toxic beauty advice" from their timelines. In partnership with Dove, they posted a short video clip explaining their part in promoting self-love to the masses.
"If a post tells you, you're not pretty enough, unfollow. If someone says, natural hair is ugly, mute. If you see anything that makes you feel like you're not beautiful, simply remove it from your feed. I won't follow anyone into thinking I'm not beautiful," Zaya noted. "We don't want you to either."