Kevin Samuels' Cause Of Death Revealed
The controversial self-proclaimed relationship guru passed away in early May 2022.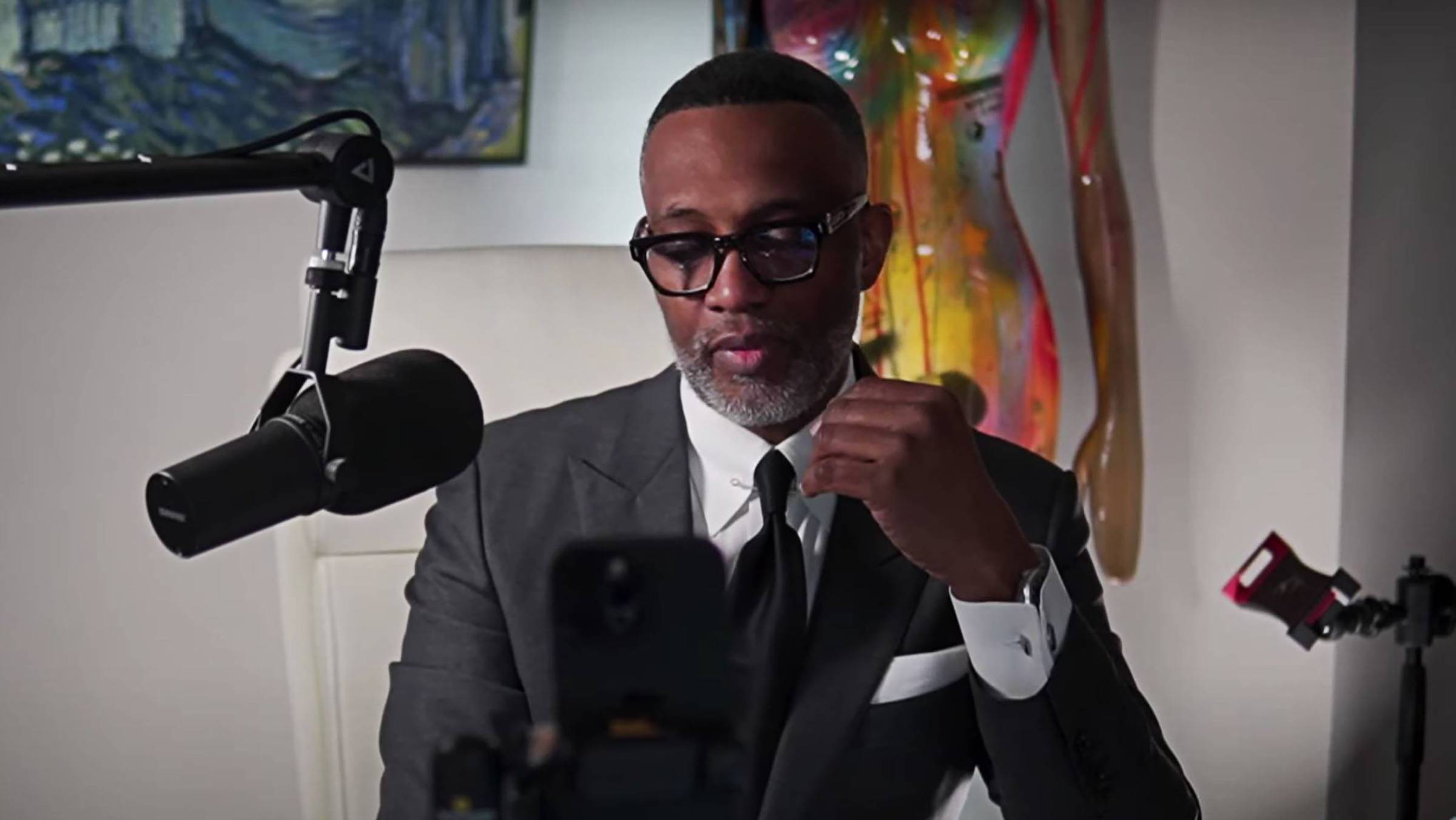 Kevin Samuels' cause of death has been revealed and shows that the controversial social media personality died due to hypertension.
According to The Fulton County Medical Examiner's Office, there were findings of a medication called Atenolol, a beta-blocker that is often used to treat those with hypertension, TMZ reports.
The death of the 57-year-old has been classified under natural causes.
Beverly Samuels-Burch, the mother of the YouTube sensation confirmed the death of her son on May 6.
According to NBC News, Samuels-Burch said she learned about her son's passing from social media when rumors of his death started circulating.
"That was a terrible thing for social media to put that out. I didn't even know. I hadn't even been notified," she said. "All I'm doing is requesting that people pray for us."
On May 5, the Atlanta Police Department said officers were called to an apartment on East Paces Ferry Road NE "regarding a person injured." First responders were performing CPR on an unresponsive man, later identified as Samuels, when officers arrived on the scene.
A police report explains that a woman who was with Samuels said that he had complained about having chest pains and that she attempted to help him, but he fell. The woman soon called 911. He was later taken to Piedmont Hospital.
The self-proclaimed relationship guru was known for his contentious takes on dating by way of his YouTube channel. He most recently set the internet ablaze after his comments about single women who are 35 years old and over who he considered being "leftover women."