Ne-Yo And Crystal Renay Are Divorced—Here's How Much The Singer Will Pay In Alimony And Child Support [Report]
The ex-couple also reportedly agreed not to have any new romantic partners around their minor children until they are married or engaged.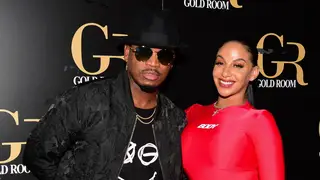 Ne-Yo and Crystal Renay are no longer legally married. According to TMZ, the former couple recently finalized their divorce after tying the knot in 2016.
The news outlet reports that they've obtained legal documents that say Ne-Yo is to pay his ex-wife "a $1.6 million lump sum to balance out the division of their real estate holdings."
Crystal reportedly also gets one of their four Georgia homes, $20,000 in moving expenses, $150,000 for a new car, and over $5,000/month in alimony for the next 3 years. Ne-Yo will also pay $12,000 a month in child support for their three children.
The paperwork also reportedly revealed that Ne-Yo and Crystal will have joint custody of their young children. "Both agree that neither party will have new romantic partners around the minor children unless they get married or engaged to that partner...or get the signoff from each other," the media outlet reported.
FYI: Ne-Yo and Crystal Renay married in February 2016. Crystal filed for divorce in August 2022 after publicly accusing the singer-songwriter of infidelity.