Law Roach Shares Unique Reason Why He Doesn't 'Do' Relationships
The acclaimed stylist who recently retired shared that dating has never really been a 'priority' for him.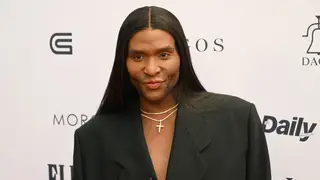 Celebrity stylist Law Roach who has crafted breathtaking looks for many of our faves, including Issa Rae and Zendaya, recently shook up the industry when he announced his retirement. But, he isn't just sitting back--the announcement has thrust the 44-year-old into the spotlight and he has shared that while he is retired from celebrity styling--he is not retired from fashion.
His career changes also brought out questions about his love life. In a recent appearance on Logo's Spill with Johnny Sibilly, Roach was asked about his "ideal partner," and he gave a surprising answer.
"This is gonna sound really sad, but I always wanted to say this in a public space. I don't think I was put on this Earth for romantic love," Roach said, according to Buzzfeed. 
"I've always felt, even growing up, that I was put on this Earth to be adored and for me to help people and to love people," he continued. "I don't really feel or desire romantic love."
He added, "I want to love the masses. I know that sounds sad in a way, but ever since I was a little boy, I always had that in my head." While saying that he has never been in a long-term relationship, he noted that dating doesn't seem to suit him, "Every time, I'm reminded that I don't think this is for me," he said. "Sad, right?"
Roach didn't rule out the possibility, saying that one day he may settle down with the right partner, especially if they "have a lot of money, because I'm tired."
Since his retirement, Roach has said that he has aspirations to work in interior design and says that the only celebrity he wishes he had the chance to style is Prince.