GOP Sen. Lindsey Graham Says No To Vote For Ketanji Brown Jackson Supreme Court Confirmation
The South Carolina senator reverses course after voting last year for Jackson's appeals court confirmation.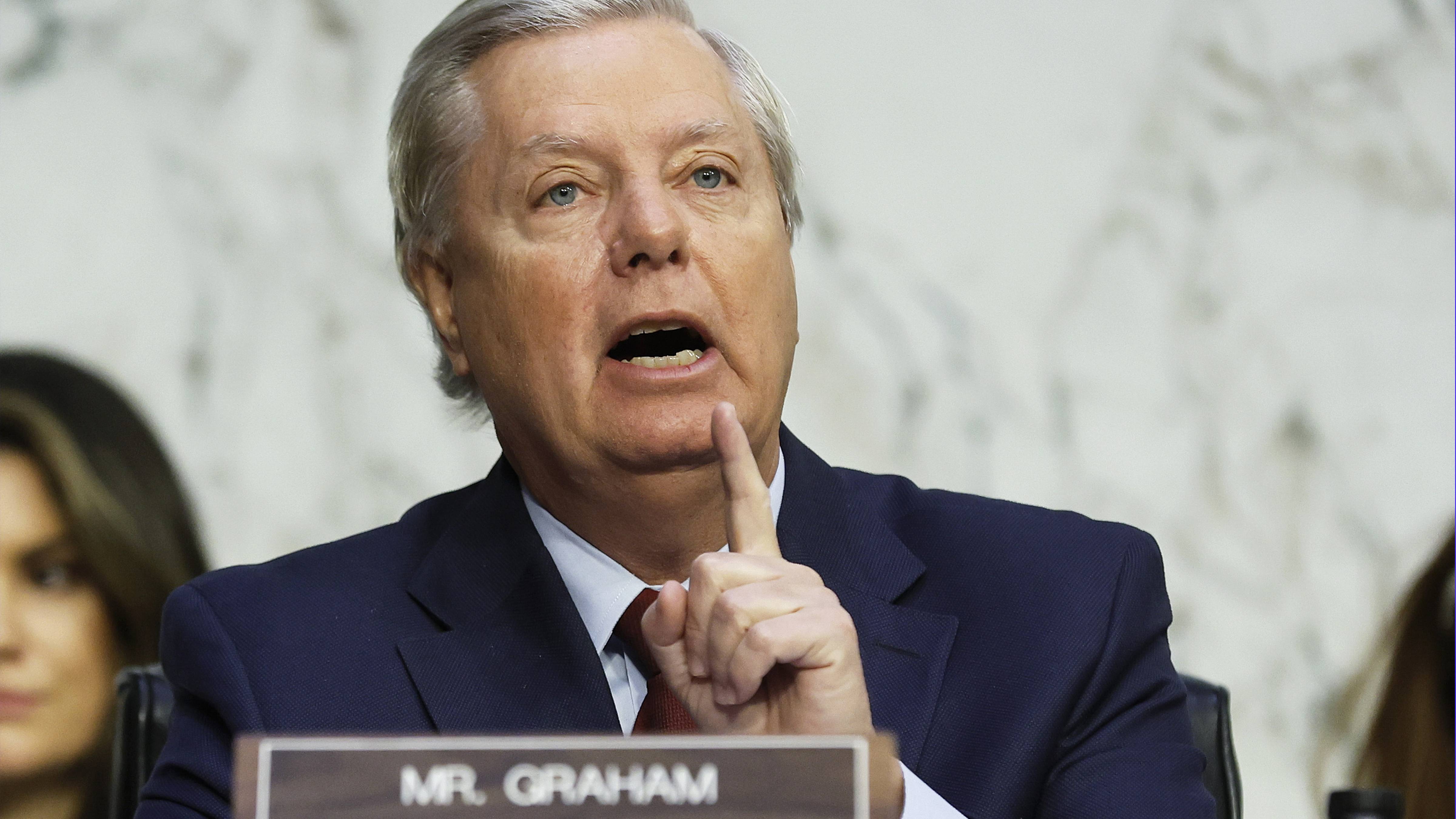 South Carolina's GOP Sen. Linsey Graham was once a supporter of Judge Ketanji Brown Jackson. In 2021, he was one of just three Republicans who voted in favor of elevating Judge Jackson to the U.S. Court of Appeals for the District of Columbia Circuit.
Graham announced Thursday (March 31) that he plans to vote against Judge Jackson's historic confirmation to the U.S. Supreme Court.
"My decision is based on her record of judicial activism, flawed sentencing methodology regarding child pornography cases, and a belief that Judge Jackson will not be deterred by the plain meaning of a law when it comes to liberal causes," Graham stated.
This comes on the heels of fellow Republican Sen. Susan Collins of Maine's announcement one day earlier that she would join Senate Democrats and vote in favor of Judge Jackson's confirmation, likely ensuring that she will become the first Black woman on the Supreme Court.
The South Carolina senator said good things Thursday about Judge Jackson's character and work ethic.
"However, her record is overwhelming in its lack of a steady judicial philosophy and a tendency to achieve outcomes in spite of what the law requires or common sense would dictate," he stated.
"After a thorough review of Judge Jackson's record and information gained at the hearing from an evasive witness, I now know why Judge Jackson was the favorite of the Radical Left, and I will vote no."
Two weeks ago, Jackson sat through two intense days of questioning before the Senate Judiciary Committee. Republicans on the committee pushed the narrative that Judge Jackson is weak on crime, accusing her of issuing a lenient sentence in a child pornography case. According to the GOP narrative, she's a far-left liberal who would serve as a  judicial activist on the bench.
CRT, an academic framework to analyze systemic racism that is not typically taught at the elementary level, has emerged as a political lightning rod that Republicans hope will energize their base in the 2022 midterm elections. GOP strategists are stirring fear among white parents that CRT threatens their schools.
Democrats on the committee defended the judge's record. During the hearing, New Jersey's Democratic Sen. Cory Booker made it clear that she has more than earned her potential spot on the high court.
On March 25, West Virginia's conservative Democrat Sen. Joe Manchin, who has opposed the party's voting rights legislation, gave a major boost to Jackson's nomination in an evenly divided Senate. In his statement, Manchin said Jackson is "supremely qualified and has the disposition necessary to serve as our nation's next Supreme Court Justice."
Manchin's vote of support means the entire Democratic caucus is now expected to vote for Jackson, USA Today noted. Before Collin's announcement, Vice President Kamala Harris' vote would have been needed to break a 50-50 tie between Democrats and Republicans in the Senate.
Collins stated, "After reviewing Judge Ketanji Brown Jackson's extensive record, watching much of her hearing testimony, and meeting with her twice in person, I have concluded that she possesses the experience, qualifications, and integrity to serve as an Associate Justice on the Supreme Court.  I will, therefore, vote to confirm her to this position."