3 Things To Know About Senate Democrats Failure to Change Filibuster Rule
3 Things To Know About Senate Democrats Filibuster Failure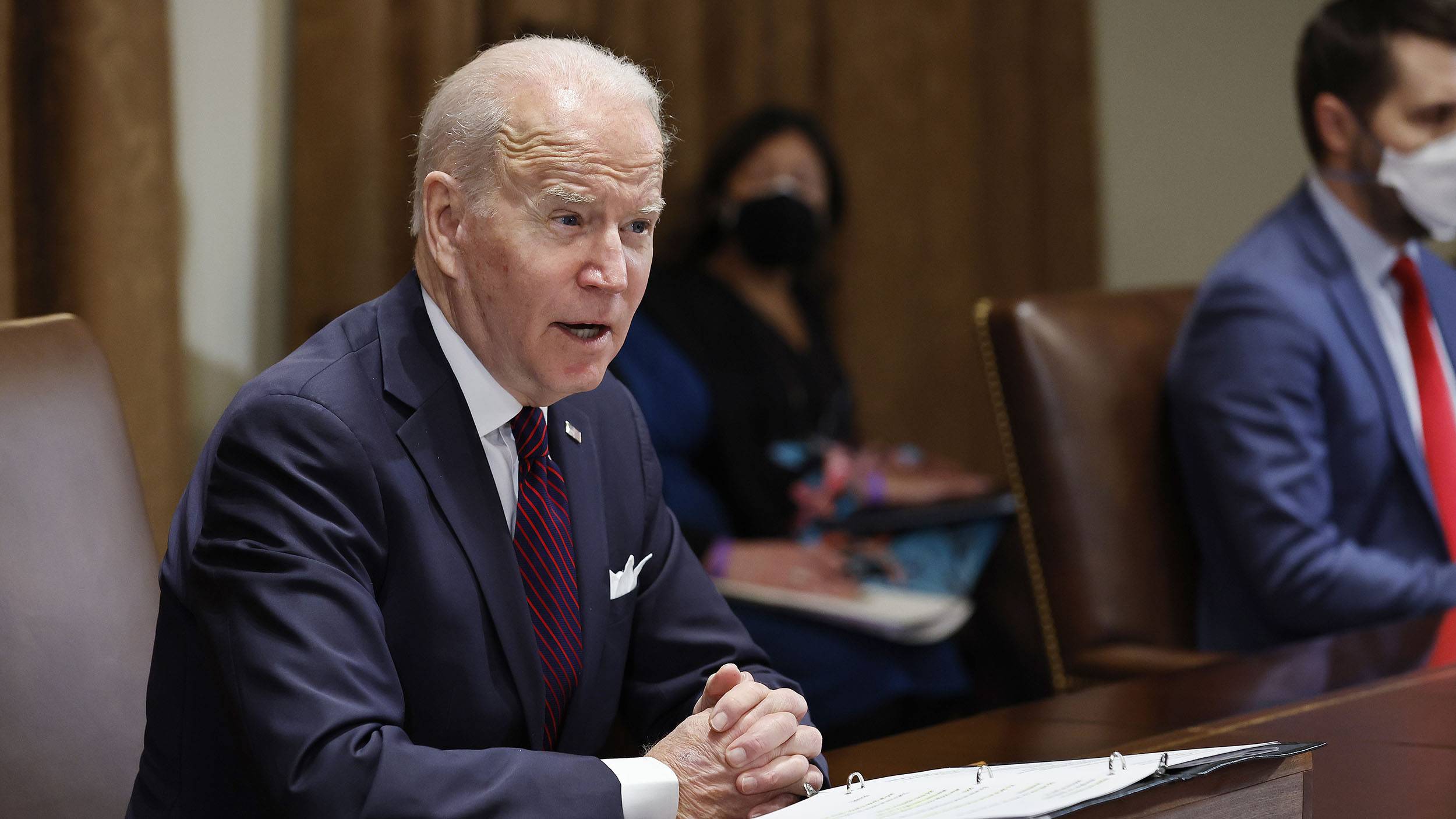 Joe Biden, stung from his defeat after being handed a loss in Democratic attempts to end the Senate filibuster, says he is "not deterred" and promised  to "explore every measure and use every tool at our disposal" to stand up for voting rights, according to a statement.

But at this point, it's hard to see exactly where the Democrats, seemingly mired in a 50/50 Senate can go to finally get both the John Lewis Voting Rights Act and the Freedom to Vote Act passed after consistently being stonewalled by Republicans and two Democratic senators, Kyrsten Sinema and Joe Manchin.
While a number of pundits claim the loss Wednesday evening is the death knell for voting rights laws being passed under the Biden/Harris Administration, others say it's too soon to count anything out for certain.
As Black voters have gained numbers and influence in states around the country, many GOP-led state legislatures have proposed and passed laws that restrict voting rights.  From eliminating early voting and mail-in ballots to requiring updated identification and fewer polling places, these measures have been found to do little to prevent voting fraud. Instead, these kinds of measures can make it harder for people to vote.
The Biden Administration wants to exploit its majority in the House and the tie between Democratic and Republican members of the U.S. Senate in which Vice President Kamala Harris holds the tiebreaker vote.
Biden's goal is to use the Senate to pass voting rights legislation- which has already been approved by the House- so that various states won't be able to pass laws in conflict with the federal rules to let people vote.
Wednesday night (Jan. 19) the Senate voted on ending debate on the voting rights legislation, but failed to get the 60 votes needed to move the bill forward.  Senate Majority Leader Chuck Schumer then brought up a vote on a rules change to move the legislation forward with a one-time exemption. This was the first time the filibuster was put to a vote. The measure failed with all 50 Republicans voting no, and Senators Manchin and Sinema as part of the 52-48 defeat.

The failed Freedom to Vote: John R Lewis Act, combined two major voting rights bills. The Guardian explains the law "would have set a national baseline for election access, guaranteeing 15 days of early voting as well as online voter registration. It protected local election officials from harassment and partisan interference in their jobs and curbed gerrymandering, the severe distortion of partisan district lines. It also restored a key piece of the 1965 Voting Rights Act that required places with a history of voting discrimination to get their changes approved by either the justice department or a federal court in Washington before they go into effect."

RELATED: Senate GOP Rejection of John Lewis Voting Rights Act Leaves Democratic Lawmakers Infuriated

The outcome Wednesday night was a huge defeat for President Joe Biden and the Democrats, but politicos of all stripes say it's too soon to count the issue down and out. Guardian commentator Steve Phillips says voting protection activism in Georgia is an inspiration not only because of how the Black voters there rallied to protect Georgian's right to vote, but that Stacey Abrams efforts to "engage the 1.1 million people of color who were not voting in a state where elections were routinely decided by 230,000 votes," could be a lesson elsewhere.  Phillips further notes "Republican Brian Kemp, who was secretary of state during his gubernatorial run against Abrams, improperly purged 340,000 people from the rolls in the 2018 election Abrams lost by 54,723 votes."
As for Biden's ability to get the Senate Democrats in line to fight the voter suppression tactics that have cropped up recently, it's yet to be seen what could work. But one year into his four-year term, there is still time to find some way.