60 Years Later: From Rosa Parks to Black Lives Matter
Keith Boykin discusses the changes between the past and present civil rights movements on the 60th anniversary of the Montgomery Bus Boycott.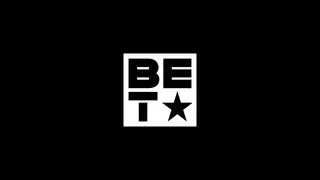 On March 2, 1955, a fifteen-year-old high school student, already sitting near the back of a public bus in Montgomery, Alabama, refused a bus driver's order to surrender her seat to white passengers coming on board. The bus driver called police, who forcibly removed the teenage girl, Claudette Colvin, dragging her from her seat.                                                
Alabama civil rights activists believed the incident, coming just 10 months after the U.S. Supreme Court's Brown v. Board of Education decision, could be a test case to challenge segregation on public buses. A local NAACP member, Rosa Parks, helped to collect contributions for Colvin's legal fees, but the campaign was eventually dropped. Colvin's resistance to her arrest and the discovery that she was several months pregnant, forced activists to wait for a better test case. 
Then, on the evening of December 1, 1955, Mrs. Parks herself was arrested after refusing to give up her seat — already in the colored section of a local bus — to a white man who boarded the bus three stops after she had. As everyone now knows, the arrest of Rosa Parks led to a year-long bus boycott, a U.S. Supreme Court decision and the rise of Dr. Martin Luther King Jr.
Today, 60 years after the civil rights movement's most famous act of civil disobedience, it's worth remembering what has and hasn't changed since 1955. Some changes reflect the progress of our community. State-sanctioned segregation has ended, African-Americans have become more politically powerful and the U.S. has elected its first Black president.
Other changes reflect the still simmering tension that exists within our community. Remember, it was the politics of respectability that kept Claudette Colvin's case from becoming the face of the civil rights movement in Montgomery, but that debate over which victims and leaders are acceptable to project in the struggle has not subsided.
We saw this after George Zimmerman's defenders portrayed 17-year-old Trayvon Martin as a thugged-out weed head, leading some to question whether Martin should have been the face of the cause. And we've seen it most recently with critics who question activists' embrace of Eric Garner, Michael Brown, Laquan McDonald and other victims of police brutality in search of a more perfect victim.
When Bayard Rustin, a draft-resisting communist and Black gay man, arrived in Montgomery in February 1956, his presence sparked immediate controversy, as David Garrow recounts in his Pulitzer Prize-winning book, Bearing the Cross: Martin Luther King Jr. and the Southern Christian Leadership Conference. "It was the feeling of this group that Bayard should be urged to leave Alabama and return to New York," one leading activist wrote at the time.
Today, the Black Lives Matter movement, which was founded by three Black women — Alicia Garza, Patrisse Cullors and Opal Tometi —  including two queer women, is often represented by several Black gay men, including Darnell Moore and Deray McKesson, among others. This new, more diverse image of Black leadership looks dramatically different from the days when Montgomery organizers wrestled with the question of what to do about Rustin.
One of the key organizers in today's movement, Johnetta Elzie, considers Black Lives Matter to be "all-inclusive" because, as she says, "Blackness is all-inclusive. Blackness is not just black straight men. There are gay men in this work doing amazing work. There are queer folks. There are trans folks. There are gay and lesbian folks, bisexual, there are religious black people, there are atheist black people."
Elzie's comments touch on another difference between today's movement and the 1955 movement: the role of the Black church. When Montgomery activists organized their famous boycott, they turned to Dr. King from the local Dexter Avenue Baptist Church for leadership. Today, although some Black churches remain engaged in the current Black Lives Matter movement, neither they nor their pastors serve as the primary organizers.
Black activism has been decentralized and democratized to the masses, a reflection of the decreasing political relevance of the church and the diminution of the power of the pulpit. In an era where African-American megachurch pastors preach prosperity and reveal their disconnection to the community by endorsing presidential candidates like Donald Trump, today's activists can't depend on ministers to lead the charge for social justice.
Meanwhile, as Hillary Clinton prepares to deliver the keynote address for today's 60th anniversary event, Montgomery's mostly Black, mostly low-income passengers are stuck riding on an inadequate bus system because Alabama is one of four states that refuse to provide tax dollars for public transportation. If Dr. King were alive today, one would imagine he would be protesting this continued inequality in Montgomery rather than meeting in gold-plated towers in Manhattan.
BET National News - Keep up to date with breaking news stories from around the nation, including headlines from the hip hop and entertainment world.

(Photos from left: AP Photo/Paul Sancya, Chip Somodevilla/Getty Images)