Peter Gunz, Tara Wallace And Amina Buddafly Were Spotted Looking Extra Friendly
Who knew Tara was so clever?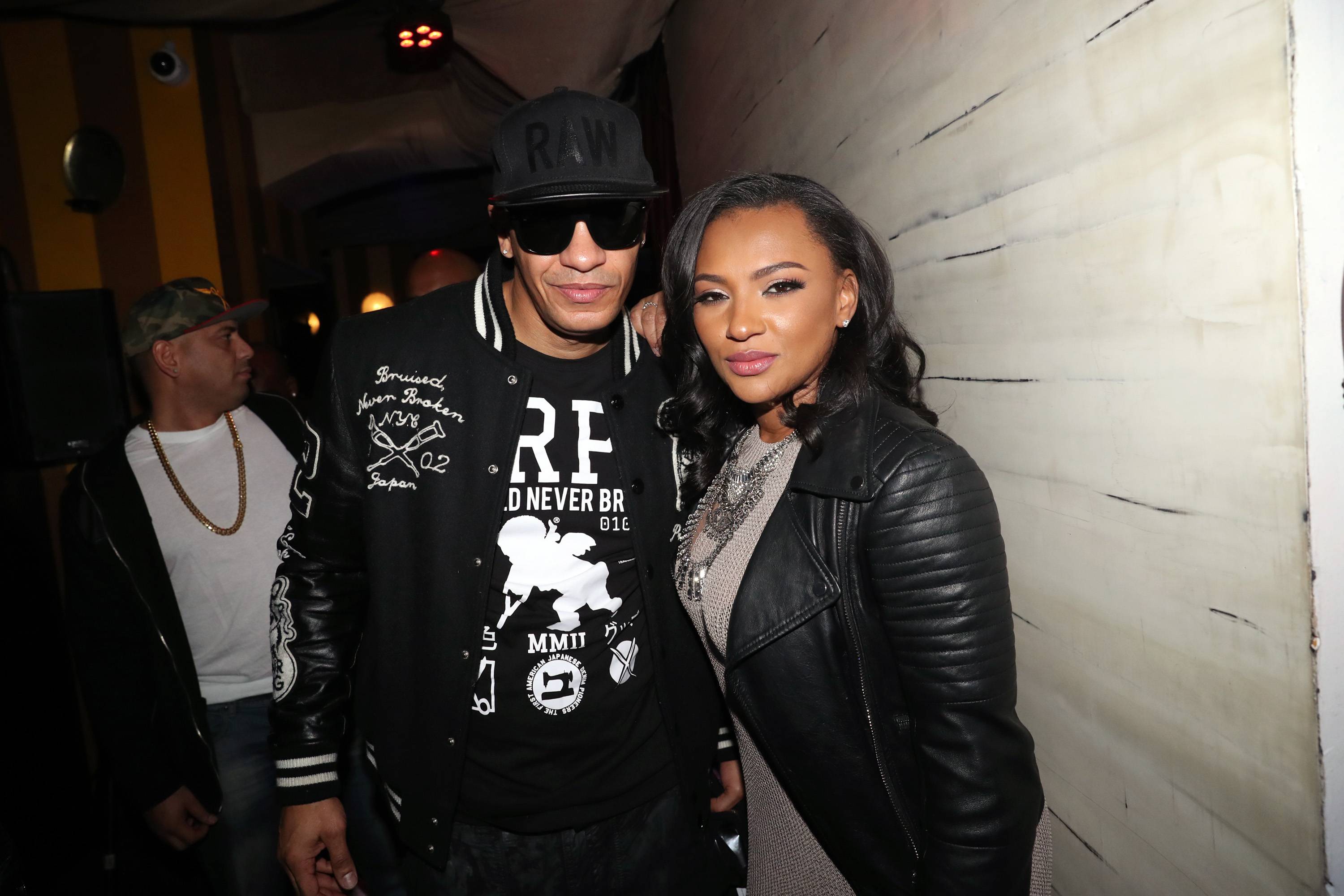 The drama surrounding the love triangle with Love & Hip Hop's Peter Gunz, Amina Buddafly and Tara Wallace seems to finally be over. Both Peter Gunz and Tara Wallace took to social media showing love to Amina's latest project.
Earlier today, Amina posted professional of shot of her on the phone and revealed that it was the cover for her new album Mother. 
Tara Wallace added a few hilarious tweaks to Amina's album cover. Photoshopping a photo of herself on to Amina's album cover, Wallace joked, "Hello Barbara this is Shirley...🤦🏾‍♀️🤣 (I had to beat y'all to it) 👦🏽👦🏽👧🏽👦🏽👧🏽 Go cop #Mother @aminabuddafly new album!"
The irony in the quote Tara used isn't missed. She used lyrics from the classic single, "Woman to Woman," where songstress Shirley Brown attempts to contact her lover's other woman. There was huge moment where hilarious memes were created from the lyrics.
Peter Gunz, the man linking the two ladies, also took to social media in support of the new album.
If you're unfamiliar with this trio, Peter Gunz secretly married Amina Buddafly while involved in a relationship with Tara Wallace that lasted for more than a decade. The trio engaged in a slew of back and forth over several seasons of Love & Hip Hop. Peter welcome one son with Tara and two daughters with Amina over the course of their triangle.
After several years of back and forth, Peter Gunz and Amina Buddafly announced their divorce in January 2018.
It's good to see this love triangle ended with everyone getting along.