Obama: Don't Let Politics Get in the Way of Fixing the Economy
In his final press conference, President Obama addresses the economy, gun control and diversity in the White House Cabinet.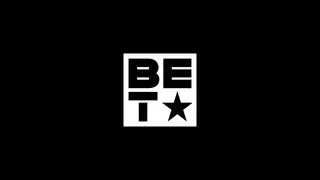 In the last press conference of his first term, President Obama warned of the dire effects if Congress doesn't swiftly and responsibly address the nation's debt limit and government spending cuts.
Obama said that for nearly two years he has been fighting for a plan that would reduce the deficit by $4 trillion over the next decade and stabilize the nation's debt and deficit in a sustainable way. The plan also would enable the country to continue investing in education, job training, science and other initiatives that help the economy grow. He noted that progress has been made, citing the recent fiscal cliff deal as an example, but warned that it cannot be done through spending cuts alone.
"I've said I'm open to making modest adjustments to programs like Medicare to protect them for future generations. I've also said that we need more revenue to tax reform by closing loopholes in our tax code for the wealthiest Americans," the president said. "If we combine a balanced package of savings from spending on health care and revenues from closing loopholes, we can solve the deficit issue without sacrificing our investments in things like education that are going to help us grow."
He once again pointed to his re-election as a mandate for his economic solutions and that American voters clearly decided they prefer his balanced approach.
"They don't think it's fair, for example, to ask a senior pay more for his or her health care or a scientist to shut down life-saving research so a multimillionaire investor can pay less in tax rates than a secretary," Obama said. "They don't think it's smart to protect endless corporate loopholes and tax breaks for the wealthiest Americans rather than rebuild our roads and our schools, invest in our workers' skills or help manufacturers bring jobs back to America."
The president reiterated his stand on the debt ceiling, which he said allows the country to pay for bills that Congress has already racked up. He warned that Congress cannot afford another debate about whether it should be raised and he will not allow it to be used as a bargaining chip.
"If congressional Republicans refuse to pay America's bills on time, social security checks and veterans benefits will be delayed. We might not be able to pay our troops or honor our contracts with small business owners," he said.
He warned of other effects, including the inability to pay for vital services, like food inspection and air traffic control. Investors around the world, he added, will ask if the United States is a safe bet and that financial markets would go haywire. In addition, interest rates would raise for anybody who borrows money, including students, homeowners and small business owners. The nation also could tip back into recession.
"To even entertain the idea of the United States of America not paying bills is irresponsible; it's absurd," Obama said, adding that the U.S. is not a "deadbeat nation."
The president also spoke about gun control, reiterating the administration's efforts to get input from various stakeholders on ways to reduce gun violence.
"I think we can do that in a sensible way that comports with the second amendment. And then I think members of Congress are going to have to have a debate and examine their own conscience," he said. "If in fact, and I believe this is true, everybody across party lines was as deeply moved and saddened as I was by what happened in Newtown, then we're going to have to vote based on what we think is best. We're going to have to come up with answers that set politics aside and that's what I expect Congress to do."
"Until you've seen what my overall team looks like, it's premature to assume that somehow we're going backwards," he said. "We're not going backwards, we're going forward."

BET Politics - Your source for the latest news, photos and videos illuminating key issues and personalities in African-American political life, plus commentary from some of our liveliest voices. Click here to subscribe to our newsletter.
(Photo: Chip Somodevilla/Getty Images)