Drake Says Atlanta Is The 'Most Important Place In Rap Music'
Is he right?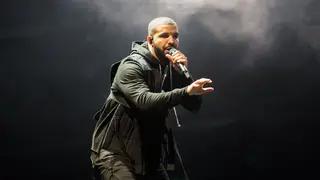 It seems like Drake is making headlines nightly during his It's All A Blur tour, and during his stop in Atlanta, he made quite the proclamation.
Amid bringing out stars like Trae Young and Kai Cenat, the Toronto rapper declared The A the "most important place in rap music."
"What would any of us be without Atlanta?" he told the crowd. "All the love that you've shown. All the musicians that you birthed. All the contributions that you give. This is hands-down the most important place in rap music and you should be very proud of yourselves."
Drizzy's new single "Slime You Out," featuring SZA, also made its No. 1 debut on the Billboard Hot 100.