LL Cool J Announces First Arena Tour In 30 Years And It Includes A Star-Studded Cast Of Guests
The Ultimate Hip-Hop Mash-up Tour runs from late June through early September.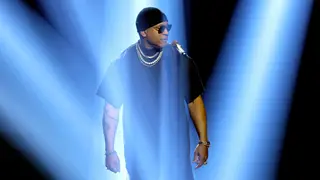 On Tuesday (April 25), LL Cool J announced his first arena tour in three decades with the Ultimate Hip Hop Mash-up Tour.
The star-studded, cross-country trek is launched in conjunction with the legendary emcee's Rock The Bells and Live Nation Urban and kicks off in Boston on June 25. It will make its way through North America before concluding in Inglewood on September 3.
Joining LL on tour will be DJ Jazzy Jeff, The Roots and DJ Z-Trip. "This is not a moment, it's a movement. For my first Arena tour in 30 years, I am bringing you THE F.O.R.C.E. (Frequencies of Real Creative Energy)," Mr. Cool J wrote in an Instagram post announcing the tour.
Stops on the 24-city tour will feature a wide range of some of hip-hop's greatest, including Salt-N-Pepa, Rick Ross, Queen Latifah, Big Boi, De La Soul, Jadakiss, Method Man, Redman, Rakim and Common, among others.