The Alleged Reason For Jada Pinkett Smith And Gabrielle Union's 17-Year Feud Is Petty AF
The actresses recently squashed their beef after nearly two decades.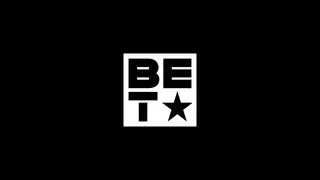 Earlier this week, Jada Pinkett-Smith, 46, revealed she and fellow Hollywood A-lister Gabrielle Union. 45, had been  secretly feuding for nearly 20 years. While promoting her new Facebook talk show, Red Table Talk, Jada told Extra, "I have a really touching episode with Gabrielle Union. We haven't been on the best of terms for 17 years and we have a reconciliation."
However, Jada didn't reveal why the two had this beef.
The folks at Gossip in the City reportedly know the origins of this beef and it sounds petty as hell. It's all about jealousy. Gossip in the City reports on their Facebook page as a blind item, "[Short] had married [Actor]. Business arrangement that helped both their careers. Just a couple of years in, [Tall] got famous overnight." We assume "Tall" is supposed to be Gabrielle Union and "Short" is supposed to be Jada Pinkett Smith.
The report continues, "Young, goregous, everyone wanted her ... including [Actor]! He snapped her up immediately for movie he was doing." Again, if we are assuming this would be Will Smith and the movie would be 2003's Bad Boys II, which was 15 years ago and the movie was a couple years in the making. 
But here is the jealousy part, "They got along great and everyone was commenting on how great they looked together, which released pissed off [Short]. Pure jealousy."
Kind of hard to believe that Jada would let jealousy get the best of her, but they were both in their twenties at the time so it is plausible. If it's true, this is what you call grown women growth!
Hopefully, Jada will reveal more on Red Table Talk, which she will host with her mother Adrienne Banfield-Norris and her 17-year-old daughter Willow Smith.