Star QB Recruit For Florida Gators Loses Scholarship After Rapping N-Word On Camera
Marcus Stokes apologized for his actions and says he accepts the school's decision.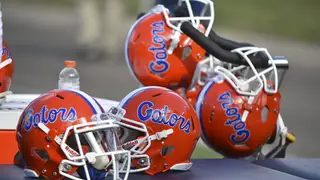 Marcus Stokes, a four-star quarterback recruit who committed to play football for the Florida Gators next year, has reportedly had his scholarship revoked after video of him using the N-word while rapping to a song on social media surfaced.
According to TMZ, the university withdrew its offer to Stokes, a standout QB from Nease High School in Ponte Verda Beach, Florida, after the clip went viral over the weekend in which he used the racial slur while rapping along to a song.
On Sunday (November 20), Stokes apologized for his actions.
"I was in my car listening to rap music, rapping along to the words and posted a video of it on social media," he wrote. "I deeply apologize for the words in the song that I chose to say. It was hurtful and offensive to many people, and I regret that."
"I fully accept the consequences for my actions, and I respect the University of Florida's decision to withdraw my scholarship offer to play football," he added. "My intention was never to hurt anybody and I recognize that even when going along with a song, my words still carry a lot of weight. I will strive to be better and to become the best version of myself on and off the field."
According to 247Sports, Stokes was ranked as the 23rd-best quarterback in the class of 2023 nationally.