Beyoncé Is Making HBCU Students' Dreams Come True With $25,000
Okay, scholars, now let's get in formation!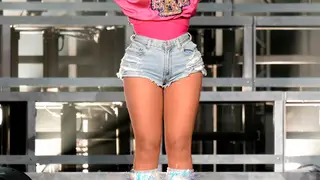 Besides slaying the Coachella stage with homage to being the first Black female headliner in its 19-year history, Beyoncé's aesthetical and musical salute to historically Black colleges and universities (HBCUs, or H-Bey-C-Us, as she stylized) goes far beyond the popular music festival.
The students will come from four HBCUs—Tuskegee University, Wilberforce University, Xavier University and Bethune-Cookman University. She'll also be joining forces with Google.org to add four more scholarships, which will extend an additional $100,000 to students at Texas Southern University, Morehouse College, Grambling State University and Fisk University. Parkwood Entertainment's Director of Philanthropy and Corporate Relations Ivy McGregor emphasized the impact on educational diversity in the new partnership as well.
"Partnering with organizations like Google.org in support of HBCUs is our way of elevating cultural touchstones that paint a clear picture of excellence and opportunity through diverse education," McGregor said. "We challenge other businesses across the country to join us in this commitment to higher education and investment in the future."