California Law Allows $5,000 Grants For Students Transferring To HBCUs
Lawmakers say the program benefits students and the state.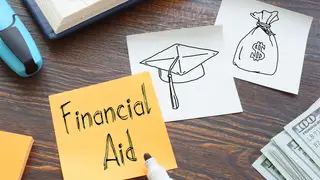 California college students are eligible for financial assistance toward attending historically Black colleges and universities (HBCU).
Gov. Gavin Newsom signed a bill (AB 1400) on Saturday (Sept. 30) that offers a one-time grant of up to $5,000 to community college students who transfer to an HBCU, Edsource.org reports. Since California doesn't have an HBCU, the grants can defray the cost of out-of-state tuition.
The California Student Aid Commission touted the bill as a "California-to-HBCU-to-California pipeline" that would benefit students and pay dividends on the state's investments when the students return to the Golden State after graduation.
Lawmakers refocused funds generated by College Access Tax Credit for Cal Grant B recipients to HBCU transfer students who have agreed to return to California, according to the Commission.
Federal tax changes caused significant decreases in revenue from the tax credit, Edsource noted. Consequently, the Cal Grant B program no longer serves the needs of low-income students. The refocused funds can now assist the smaller number of community college students who transfer each year to HBCUs in other states.
According to the bill, only 53 California community college students transferred to 39 HBCUs in the 2021 to 2022 fiscal year.