Joseline Hernandez Goes Makeup-Free To Show Off Her Natural And Radiant Glow: 'Eat And Drink Your Veggies'
Looking good, sis!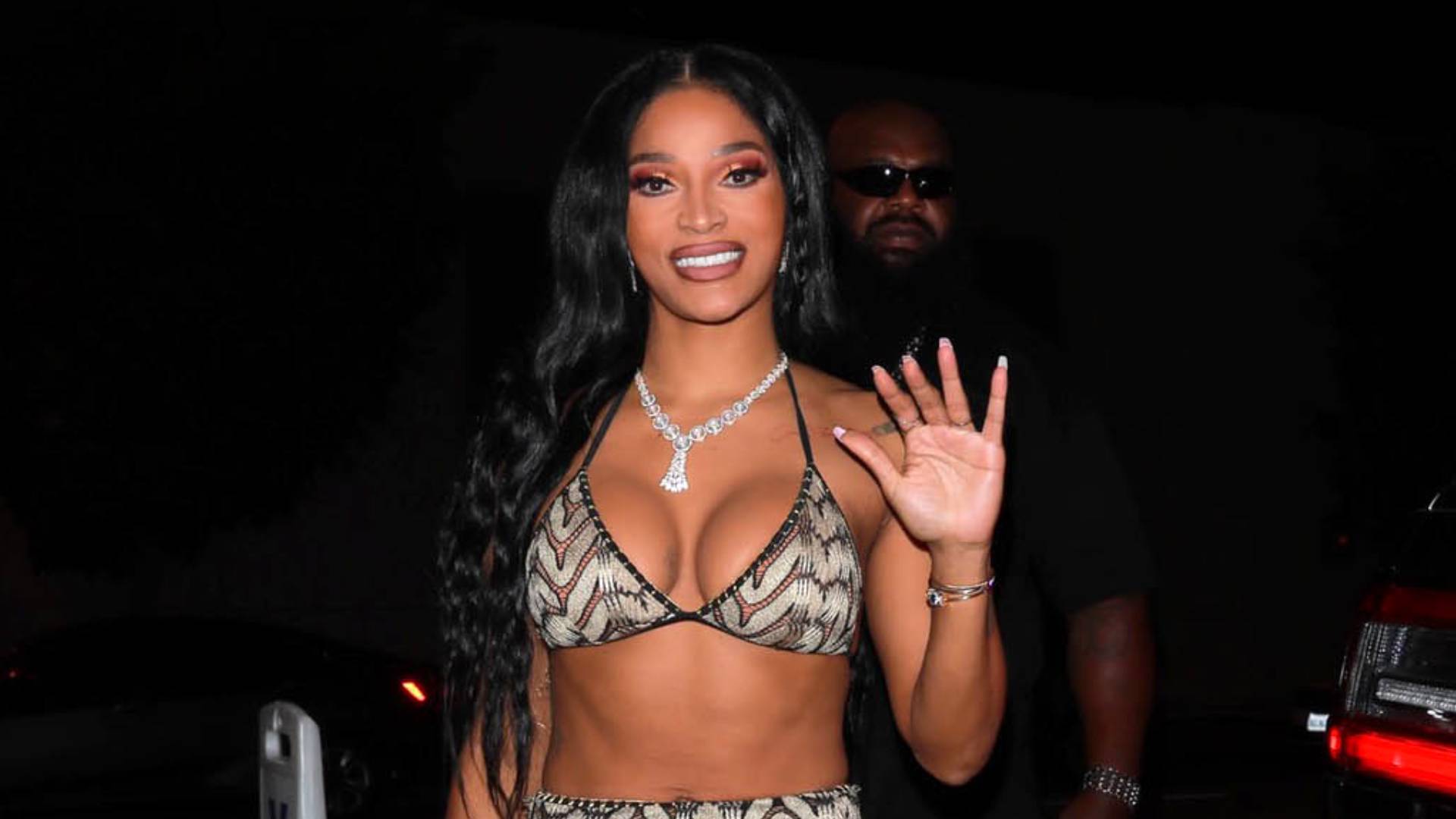 Joseline Hernandez is sharing her secret to obtaining a natural glow! The rapper and reality star recently took to Instagram with footage of herself enjoying a much-needed vacay with her BAE Balistic Beats, and fans cannot get over how beautiful her skin looks in her makeup-free selfie.
"Eat [and] drink your veggies," Joseline captioned the series of snapshots on social media, seemingly pre-answering her followers' questions about how she keeps her skin healthy. She followed up her advice with a gentle reminder to "get money."
In the unfiltered photo, the Love & Hip Hop alum was noticeably radiant as she posed with a cup filled with green juice.
In other images, Joseline gave her followers a glimpse of the brunch she shared with her beau, which consisted of eggs, sliced avocados, fresh greens, fresh salmon, and blueberry pancakes.
One fan commented on the post, "I love your fresh/bare face. Sooo beautiful."
Another added, "So pretty without the makeup and lashes!!"
There is no doubt that consuming and drinking vegetables significantly contributes to maintaining healthy skin. Along with healthy eating, drinking water also plays a huge factor in maintaining a natural glow. So grab your water jug, and drink up people!