Ebony Seeks Buyer for Historic Photo Archive
The massive collection has been valued at an estimated $40 million.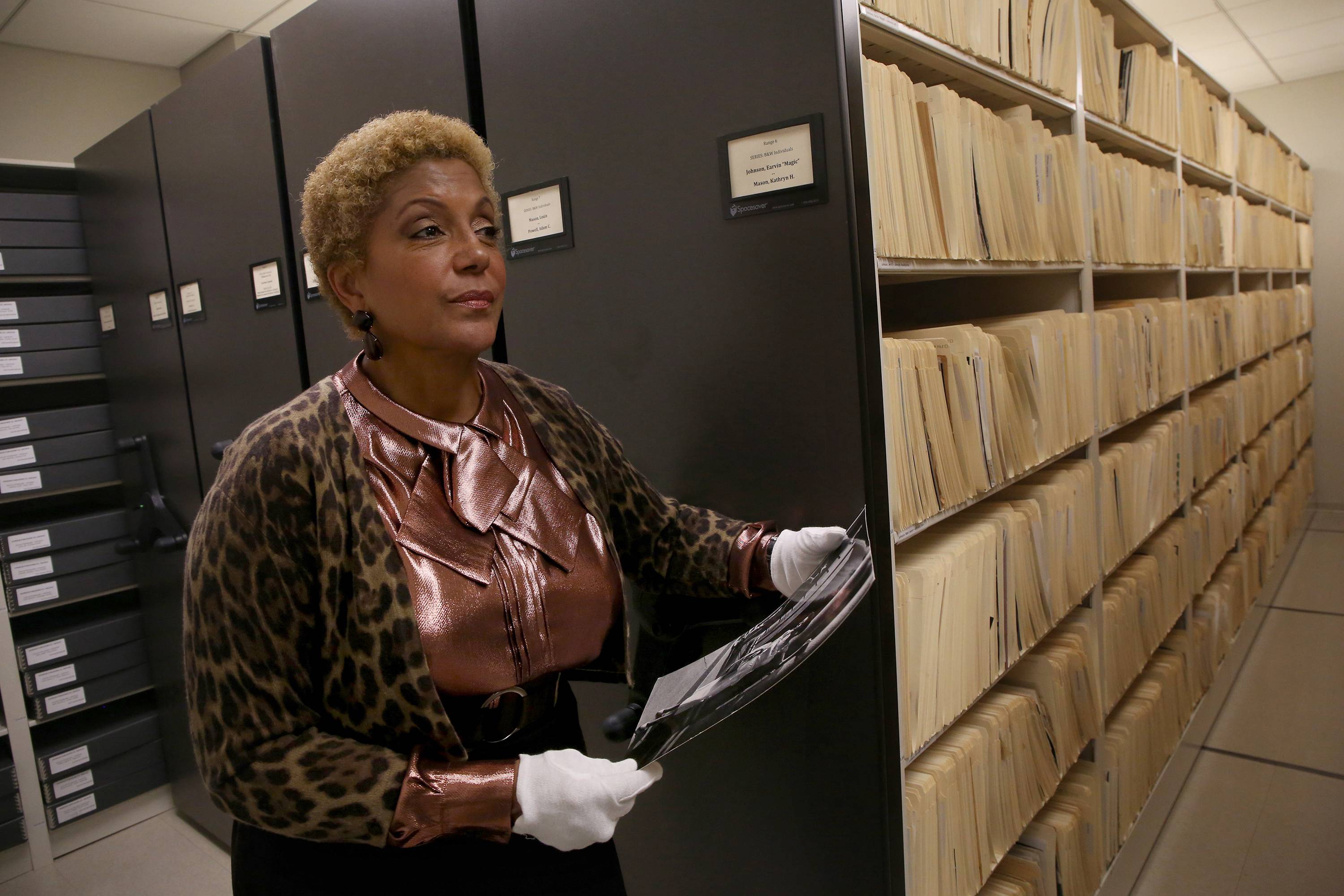 (Linda Johnson Rice handles some of the archived photos at Johnson Publishing. Photo: Chicago Tribune/ TNS/LANDOV)
Five million exceptional, intimate photographs documenting what could be considered the African-American experience since 1942 are now up for sale, Reuters reports. 
Johnson Publishing, the parent company of Ebony and Jet magazines, recently confirmed that it is seeking a buyer for its massive, Chicago-based photo archive, which is reportedly worth an estimated $40 million.
"Nothing exists like it. It's almost like an African-American Getty," Johnson Publishing chief executive Desiree Rogers told Reuters, referring to the prominent Getty Images photojournalism archive. "We are still the curators of the African-American experience. That's the mantle the editors wear."
Rogers did not disclose whether historical or commercial archives had expressed an interest in buying the collection. She did, however, mention that Johnson Publishing does not make much money off the rights to the images.
The archive is home to photographs of countless influential African-American figures, including renowned singer Billie Holiday, boxing legend Muhammad Ali and politician and civil rights activist Adam Clayton Powell. Photographer Moneta Sleet Jr.'s Pulitzer Prize-winning photo of Coretta Scott King holding her daughter Bernice at Martin Luther King Jr.'s funeral is also in the archive.  
Some critics took to the Internet to lament the sale of such an iconic Black archive. Blogger Luvvie Ajayi expressed concern over the collection's alleged value of $40 million, pointing out that the figure valued each image at only $8 each.
"Michael Jackson paid $48 million for the Beatles' music catalog, which included, like, 260 of their songs," wrote Ajayi. "And five million pics that chronicled some of the most memorable moments in 20th-century Black history is being put up for less than that? Yup. I'm pretty offended."

BET National News - Keep up to date with breaking news stories from around the nation, including headlines from the hip hop and entertainment world. Click here to subscribe to our newsletter.