Macy Gray Opens Up About Past Drug Abuse
The singer shares her struggles and hard fall to the bottom.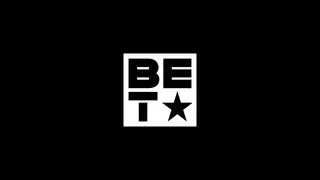 The path to fame is not always a smooth one and it's sad to see when an artist struggles to maintain a firm grip on their life while living in the public eye. In a recent appearance on Oprah: Where Are They Now?, Macy Gray opened up about her struggles with fame and how she battled drug abuse stemming from her newfound celebrity.

"I had a lot of money then, and I had never had money before," Gray said in her interview. "And you have people telling you how great you are and screaming out your name.
"I was a massive a**hole," she continued. "I probably made a lot of people upset."
Gray started falling into drugs because they were constantly present while on tour. Soon, she had developed an addiction.
"My drug use started as a result of being on tour," she said. "My crew was from England. All they did was smoke hash all day, and they knew where to get the good ecstasy. So, you start playing with stuff, and then, suddenly, it's like a crutch."
She recounts falling asleep during interviews and spinning out of control with her wild partying until she looked into the mirror one day and was frightened by the woman who stared back at her.
"I looked in the mirror one day, and I had bags [under my eyes] and my skin was doing weird stuff," she said. "That really scared me, so, I swear to God, I quit. I quit that day, just because [of] my looks."
Despite her hard fall to rock bottom and her inability to climb to the heights she once knew — a triple platinum record, a chart-topping hit and receiving love at the Grammy Awards — Gray maintains that these are all hard lessons she had to learn.
"I've learned so much. I believe that I was supposed to go on that journey, and things had to happen the way they had to for me to be what I can be now," she said. "For me to get off drugs, for me to just stop being an idiot... I had to go through all of that stuff."
BET.com always gives you the latest fashion and beauty trends, tips and news. We are committed to bringing you the best of Black lifestyle and celebrity culture. 
Click here to subscribe to our newsletter.

(Photo:  REUTERS /MARIO ANZUONI /LANDOV)