Ciara Gives Fans A Glimpse Of What All She Eats In A Day!
Take notes, ladies!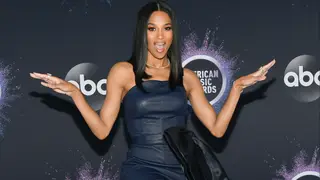 Ciara has always had a perfect physique, and the superstar mom has been vocal about maintaining a healthy lifestyle as a busy woman on the go. She is now showing fans how they can also incorporate healthy choices into their diet. 
As the new WW (Weight Watchers) ambassador, Ciara recently shared what she eats every day, and the food looks pretty tasty! In the video, she shares different options, such as crab benedict for breakfast and plantain chips and guacamole for a snack. Her lunch and dinner options look delicious as well. 
Her caption read: "When my schedule is crazy, I know I can rely on the @WW app to keep me grounded and feeling my best #wwpartner I love yummy food and @WW allows me to dig into all my favorite meals without feeling restricted. It's all about eating good and feeling good! 💃🏽"