Explainer: Why There Are No Arrests Yet In The Shanquella Robinson Case
Attorneys for the 25-year-old whose mysterious death made international headlines have made their case to the president and to diplomatic authorities.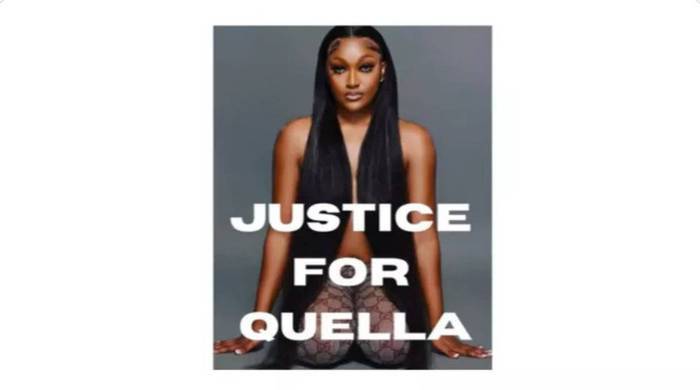 The family of 25-year-old Shanquella Robinson, the Charlotte woman who died mysteriously while traveling with six friends to Cabo San Lucas, Mexico is seeking diplomatic intervention from the US government to facilitate the investigation and prosecution of the individuals responsible for her death.

But a full month after the unexpected death occurred, even with cellphone video of Robinson being beaten by one of the people traveling with her, there are no real answers as to why there have been no arrests in the case.
Attorneys Ben Crump and Sue-Ann Robinson (no relation) are pleading with American authorities to act on a pending extradition request for Daejhanae Jackson, who is sought by police in Cabo San Lucas. In a letter dated March 13 to President Joe Biden and diplomatic representatives, the attorneys suggest that the Mexican authorities have identified Jackson as the perpetrator of femicide against Shanquella Robinson and issued a warrant for her arrest. It is unclear why the other travel companions who were present during Shanquella's death have not been arrested or charged.
The family is seeking answers and assistance from the US government to ensure that justice is served in a timely manner. The letter summarizes observations from the trip to Mexico that, Sue-Ann Robinson took. The packet of information is 18 pages long and contains an autopsy as well as some previously unreleased prosecution and police data.

"In our letter to President Biden and Secretary Blinken, we clearly stated that one of two things needs to happen: either the U.S. extradites Shanquella's killer to Mexico or the U.S. takes jurisdiction of the case and her killer is prosecuted here," said Crump in a statement. "Inaction is not acceptable in this case. Shanquella's family deserves swift justice for her death."
That no suspect has been apprehended and how some have argued the U.S. officials have given only a cursory consideration of the situation are some of the reasons for the uproar and tremendous interest in the case. But the reality that this crime is an international one and subject to Mexican laws and procedures is part of the frustration about inaction that comes from people on this side of the border.
So far, no public figures or organizations in charge of disseminating details about criminal cases have identified a suspect. This, despite video of Jackson appearing to assault Robinson. A federal statute in Mexico provides limited pre-trial protection for anyone suspected of a crime, which often entails that police there keep certain records private, distort mugshots, and avoid disclosing complete names when a person is arrested.
But over the course of months, information about the identities of the North Carolina travelers have leaked to the media, been discussed with acquaintances of those who went on the trip, and been revealed in a copy of the check-in list for the vacation house. Crump and Sue-Ann Robinson claim in the letter to Biden and U.S. Secretary of State Antony J. Blinken that Jackson was named a suspect following an inquiry by the Attorney General's Office in Baja California Sur, which is home to the well-known vacation spot of Cabo San Lucas.
Jackson was one of three people who delivered Robinson's bags to her mother's house in Charlotte and informed her that Shanquella had died from alcohol intoxication, according to the letter from Crump's and Robinson's law offices. Yet, such justification conflicts with what is stated in Robinson's condition and death in official records.
According to documents from Crump delivered to The Charlotte Observer, Robinson's death was caused by "severe spinal cord damage and atlas luxation," or a fractured neck, according to an autopsy. Robinson had a seizure when medical assistance arrived at the Cabo villa on October 29, according to a doctor who was rushed to the scene. Robinson had "stable vital signs" but "was dehydrated, unable to converse verbally, and appeared intoxicated," the doctor said in the police report. The Observer previously stated that no official record has been made public indicating that officials believed drinking to be the primary cause of Robinson's death.
Crump and Robinson demand the United States either extradite the person whose name appears on a Mexican arrest warrant or assume jurisdiction over him or her and bring charges against them here. The U.S. Department of State has said it is closely observing the local authorities' inquiry and is in favor of a comprehensive probe into the circumstances behind this tragedy.

However, in a response to BET.com earlier, the agency says it does not respond to information requests concerning extradition.  In the meantime, the FBI admits they have an open investigation into the case.