Shanquella Robinson's Death: Four Things We Know So Far
It has taken more than a month for authorities in Mexico and the U.S. to investigate and charge anyone in the 25-year-old tourist's death.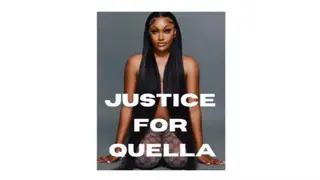 The family of Shanquella Robinson, the Charlotte, N.C., woman who died while vacationing in Mexico, continues to demand answers about what happened to her as authorities continue to investigate her death.

Robinson, 25,  who had traveled to Mexico with six friends from college – four women and two men – was discovered unconscious on Oct. 29 in a rented tourist property in San Jose del Cabo, in Baja California Sur more than 1,000 miles south of San Diego. Her family said that the friends told them that she had died of alcohol poisoning. However, a video went viral on social media showing Robinson being attacked by someone on the trip with her.  It is not clear at what point the video was taken, or if it was taken at the point where Robinson suffered the injuries that resulted in her death.
It took a month before details emerged to make it clear that Robinson was likely a homicide victim, and did not succumb to alcohol poisoning, as her travel companions told the family.
Despite the mystery surrounding the young woman's death, here are four things that are known about the Shanquella Robinson situation.
Friends Claimed Robinson Drank Too Much, But Autopsy Photos Showed Bruising and Swelling Consistent With Robinson Suffering an Attack

It was weeks after Robinson's death before Mexican and American authorities took action to find out how a healthy 25-year-old died on vacation. The previous day, the 25-year-old American from Charlotte, N.C.,, and several companions made the trip to San José del Cabo. Robinson's travel companions' initial claims were that she died of alcohol intoxication. But autopsy photos and the Mexican death certificate did not list alcohol as a cause of her death. According to Charlotte station WSOC, the autopsy said Robinson died from a severe spinal cord injury and a dislocated neck.

Robinson's Mother Says She Is Unhappy With What She Says is the FBI's Unwillingness to be Forthcoming With Information

In an interview with The Independent, Salamondra Robinson, Shanquella's mother, says the agency has only offered vague details about what their investigation has learned. "I'm just trying to wait for somebody to be arrested. The FBI is not telling anything," she said. The friends that Shanquella had traveled with had initially told her that been sick with alcohol poisoning and another woman later told her that her daughter had died. She continued to communicate with that woman until she received the autopsy report detailing the cause of death.  "She was a good person, loved people, loved life," Shanqualla's mom said, noting that she was the owner of two businesses. "You know, she had harder goals. She didn't mess with nobody."

The Death is Being Investigated as a Femicide in Mexico

Femicide is a form of gender-based violence that is seen as a hate crime internationally, but it is not a crime that is tracked in the U.S.  In such cases in Mexico, it is defined as a homicide in which the victim was female, and the crime was committed because of the victim's gender. Mexico is one of 16 countries that specify femicide. Those convicted could face between 40 and 60 years in prison. Daniel de la Rosa Anaya, the state attorney general of Baja California Sur also has issued a warrant for a woman his office believes is responsible for Robinson's death.

Despite The Rumors, No Arrests Have Taken Place, Neither Have Any Extraditions.

Over the past several days, reports have circulated around the Internet, based on a posting on a Mexican website claiming that a suspect was arrested by Interpol and awaiting extradition to Mexico. But law enforcement officials have yet to announce the name of a suspect and Robinson's father, Bernard told Charlotte station WCNC that he knows of no such arrest. Further, Interpol does not make arrests. It is an international agency that aids in communication between law enforcement agencies in various countries. However, the FBI has said publicly that it is involved in the investigation. In a statement to WBTV, the agency said it has "opened an investigation in the death of Charlotte resident, Shanquella Robinson in Cabo San Lucas, Mexico, on or about October 29, 2022. Due to the ongoing investigation, we have no further comment."