Did Jay Pharoah Get Fired From 'SNL' Because He Refused to Wear a Dress?
The comedian kept it 100.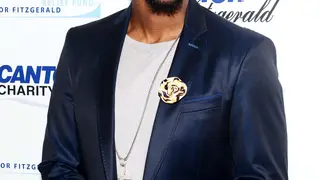 Comedian Jay Pharoah was once a regular face on the popular sketch comedy program Saturday Night Live, but fans of the show may have noticed his absence as he was fired last year. 
Now, stopping by Hot 97'S Ebro in the Morning, the comedian explained just why he was let go, and he wasn't worried about hurting any feelings in the process.
"If you have multiple people on the cast saying things like, 'You're so talented,' 'You're so able,' 'They don't use you and it's unfair and it's making us feel bad,'" he said. "They put people into boxes. Whatever they want you to do, they expect you to do. I'm a little fiery too... I'm not a yes n***a."
Pharoah, who was the go-to Barack Obama impersonator, also added that he felt the popular show "gave up on the Obama thing."
He also pointed out that he refused to wear a dress during his sketches and even voiced his opinion regarding the lack of Black comedic talent on the show. In fact, he took credit for the hiring of recent African-American additions Leslie Jones and Sasheer Zamata to the show, saying, "I am the reason it happened... I almost freaking lost my job!"
The news of Pharoah's exit was announced in August 2016 by NBC. He was let go along with six-season veteran Taran Killam.
Take a look at the interview, below:
In addition to being the resident Obama impersonator on the SNL set at the time, Pharoah was also known for his rousing impressions of Jay Z, Will Smith and Dr. Ben Carson.
Though he's been booted from SNL, Pharoah wasted no time getting back on his grind. According to Deadline, his new half-hour comedy series, White Famous, based on Jamie Foxx's experiences coming up in the industry, was recently picked up by Showtime.
Watch the comedian prove he's the impression king in the BET video, above.