Mariah Carey Finally Confirms Her Relationship Status But There's a Catch
She doesn't want to make it a big deal.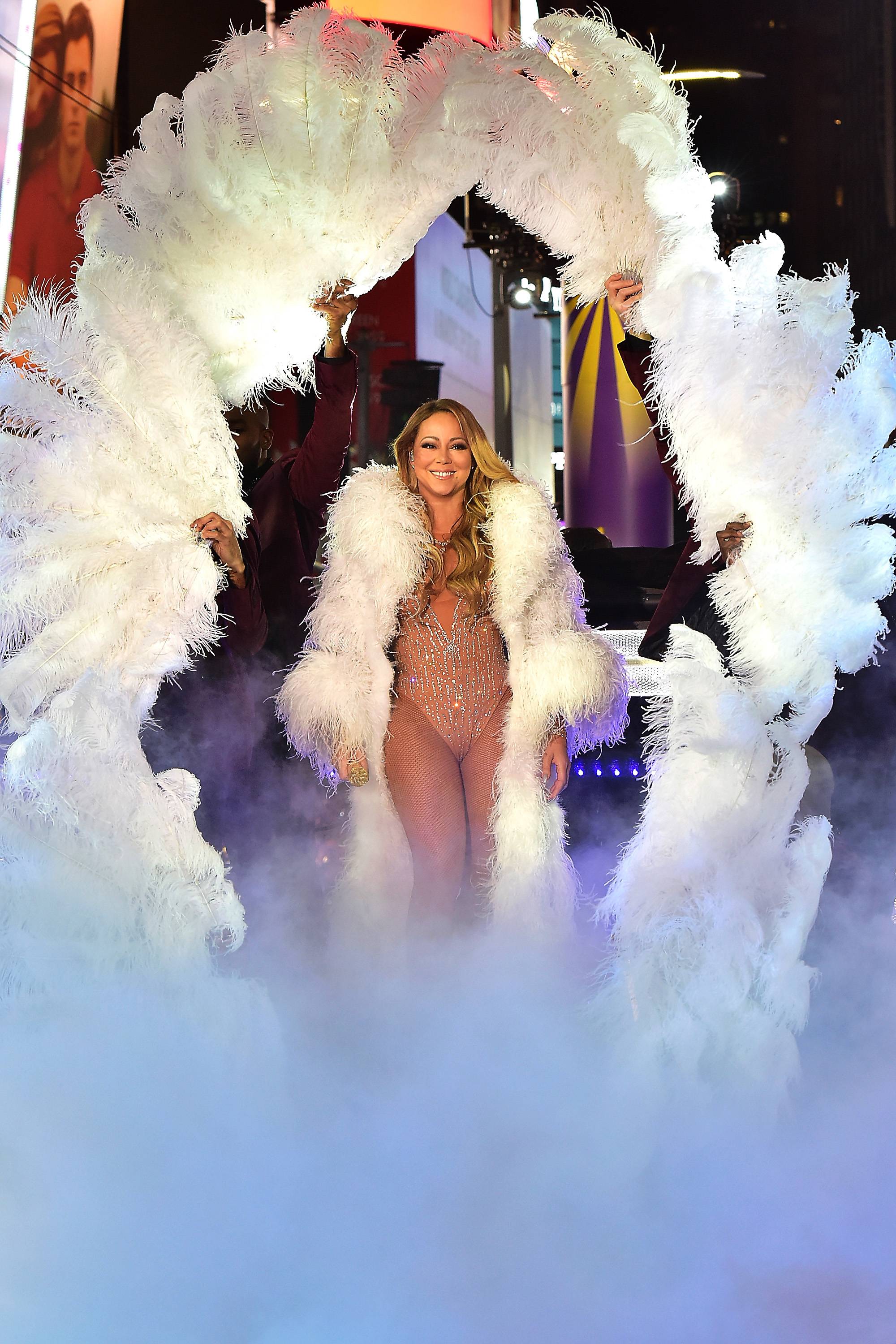 2017 has been very eventful for Mariah Carey thus far. After the singer arguably kicked off her year in the most talked about fashion, giving what many considered to be a trainwreck of a performance on New Year's Eve, she decided to take a little break from the spotlight.

Back in December, Carey began spending time with her backup dancer, Bryan Tanaka, and after a couple months of speculation, the singer has finally opened up about her relationship with him.
During a recent interview with the Associated Press, Carey declined to elaborate on the situation but said enough to confirm that she is in fact romantically involved with the dancer.
"I'm just going to be like 'I really don't talk about my personal life,'" she says, during the conversation when asked about her love life. "Because that's what I used to do and it really worked for a minute, back, a while ago. I just don't feel comfortable talking about my personal life... Me and my boyfriend don't want to do that."
Considering the steamy hot tub photo Carey posted with her dancer bae on Valentine's Day, the conclusion the two are seeing each other wasn't too difficult to arrive at, but Carey finally referring to Tanaka as her boyfriend, albeit subtly, is enough for us, even if Carey doesn't want to talk much more about it at this time.
Nevertheless, it's wonderful to see Carey beginning to open up to the media again, especially after being weary following her New Year's Eve blunder and her highly publicized split from her billionaire ex-fiancé James Packer.
Perhaps as time unfolds, we'll learn even more about the new couple, but in the meantime, we're more than here for seeing the singer glowing with happiness alongside her new man.
Take a look at Mariah Carey and her boo, Bryan Tanaka, enjoying each other's company in the photo below.