Mississippi Anchor Fired After Saying Snoop Dogg Catchphrase Live On TV
The incident happened earlier this month.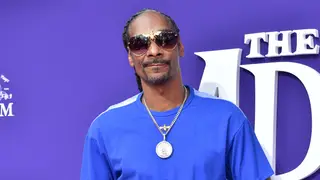 A news anchor in Mississippi is learning that catchphrases aren't for everyone's use.
The Clarion Ledger reports that WLBT journalist and meteorologist Barbie Bassett was removed from the news station's website on Friday (March 24) after she said "Fo' shizzle, my nizzle," during a live television newscast earlier this month.
The term, which Snoop Dogg popularized during the early 2000s, is a warped version "For sure, ma n***a." Per Dictionary, E-40 is credited as being the one to coin the phrase "izzle."
WLBT Vice President and General Manager Ted Fortenberry told the newspaper that his station "is unable to comment on personnel matters."
The catchphrase comment isn't the first one involving race that Bassett has been in hot water over. In October of last year, she was reprimanded by WLBT for referencing a co-worker's grandmother as her "grandmammy."
"Last Friday on our newscast 'Today at 11', I used a term that was offensive to many in our audience and to my coworkers here at WLBT," Bassett said in an issued statement over the usage of the racist word, which references a Black woman who served as a nurse to a white family during slavery. "Though not intentional, I now understand how my comment was both insensitive and hurtful. I have apologized to Carmen Poe."
She continued: "Now, I would like to apologize to you. That is not the heart of who I am. And for that, I humbly ask for your forgiveness and I apologize to everyone I have offended. I will learn from this and participate in training so I can better understand our history and our people. I can't mend the hurt my comment caused. I pray you'll forgive me and that you'll extend grace through this awful mistake."