Tragic Details Revealed About the 'America's Got Talent' Contestant Who Died at 29
So sad.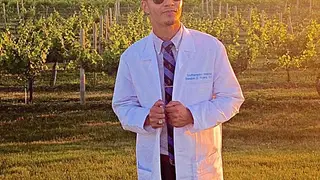 According to TMZ, it was his friend who was driving the car he died in. Apparently, he dozed off before veering off the road into a tree. The crash report states that the driver told Maryland State Police that he was tired and fell asleep.
After passing out, that's when the car drifted onto the right shoulder, subsequently riding off the road and hitting a tree.
It's been previously reported that the singing doctor from America's Got Talent was riding in the front passenger seat. Another friend, along with the driver, was also in the vehicle's backseat and survived. Rogers would not be so fortunate and passed away at the hospital.
Police do not believe drugs or alcohol played a role in causing the crash.