Georgia Senate Race Adds Up To the Most Expensive Political Contest Of 2022
The campaigns are raking in money, but tracing where it's coming from can't fully happen until the race is called.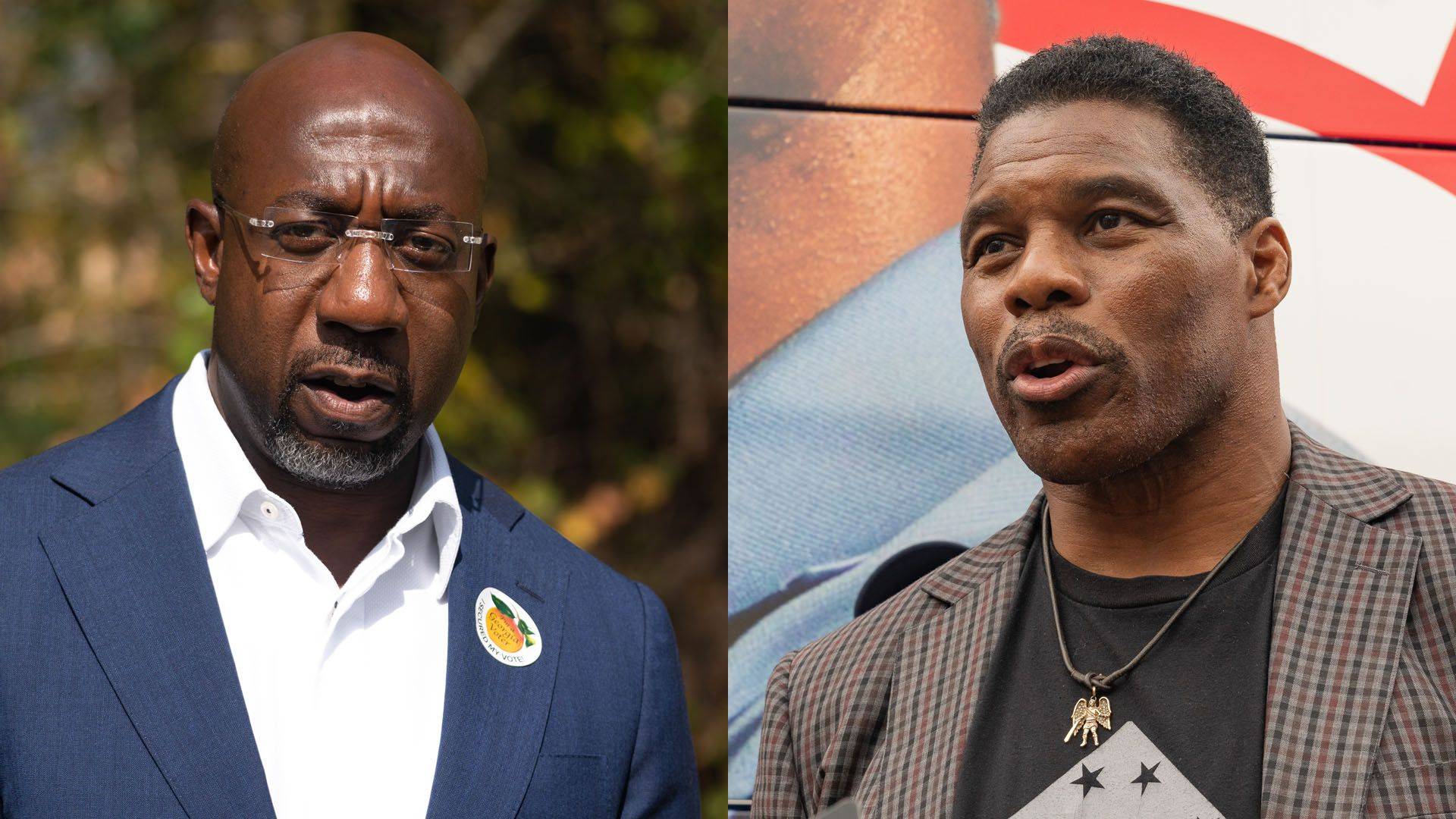 The U.S. Senate race between incumbent Raphael Warnock and Republican challenger Herschel Walker is adding up to be the single most expensive race of any political fracas of 2022.
With money pouring in from all sides, data from OpenSecrets, a nonpartisan political research group, found that spending by general election candidates and outside groups reached $380.7 million by the end of November.
Georgians will decide the runoff on, Dec. 6. However, not all voters will be able to vote up until that date.  Some counties in the state have elected to cut off early voting by tomorrow, Friday Dec. 2.
A particularly contentious contest, the contest was not decided on Nov. 8 when neither of the two men got enough votes to avoid a runoff.
Warnock, first elected in 2021, is the first Black person to represent Georgia in the Senate. And his fundraising efforts have been remarkable.  OpenSecrets reports that between Oct. 20 through Nov. 16, Warnock raised twice as much money as Walker with $51.9 million, while the Heisman Trophy winner and former NFL star reported raising $20.8 million.
Outside groups, according to OpenSecrets, have spent some $60 million to influence voters in this runoff. That adds up to more than one third of the $146.3 million total spent by outside groups on the race on or before the Nov. 8 general election day.
While Warnock has a slight lead over Walker, the race is at a statistical dead heat according to latest polls. Results of Emerson College Polling/The Hill survey of Georgia voters ahead of the Dec. 6 runoff found Warnock with 49% support and Walker with 47%. Even accounting for 4% of voters who say they remain undecided, the poll's margin of error of plus/minus 3.2 percentage points could carry either contender to the Senate.
Georgia voters are surely having their say.  On Monday, voters set the state's record for the most ballots cast in one day of early voting.