'Girls Trip' Producer and 'Boondocks' Creator Just Made an Epic Announcement
Their new project is something epic.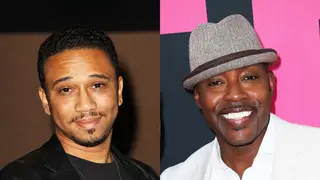 Only greatness can result when two of the most realized minds in Black cinema come together.
Such is the case for Girls Trip producer Will Packer and The Boondocks creator Aaron McGruder as the two are confirmed to be leading an hour-long alternate history drama series called Black America for Amazon.
Fresh off of the poorly executed announcement — and backlash — for HBO's slavery-themed series Confederate, this project was announced with the opposite premise when compared to HBO's already controversial piece.
According to Deadline, the series "envisions an alternate history where newly freed African-Americans have secured the Southern states of Louisiana, Mississippi and Alabama post-Reconstruction as reparations for slavery, and with that land, the freedom to shape their own destiny."
Titled "New Colonia," this new nation that the African-American people form will have a rocky and violent relationship with another group called "Big Neighbor."
"The past 150 years have been witness to military incursions, assassinations, regime change, coups, etc.," the synopsis continued. "Today, after two decades of peace with the U.S. and unprecedented growth, an ascendant New Colonia joins the ranks of major industrialized nations on the world state as America slides into rapid decline. Inexorably tied together, the fate of two nations, indivisible, hands in the balance."
Speaking of the juicy story that is sure to serve as a conversation piece once released, Packer spoke on the importance this series holds in today's climate.
"I was immediately enthralled by the idea; I couldn't stop thinking about it and what a provocative and bold piece of content it could be," he said. "...Aaron and I sat together and talked about what a huge opportunity and responsibility it would be to do this project and do it right."
Black America does not have a concrete release date, just yet.
Get more great news for Packer in the BET Breaks video, above.